Velvet Worm
Euperipatoides sp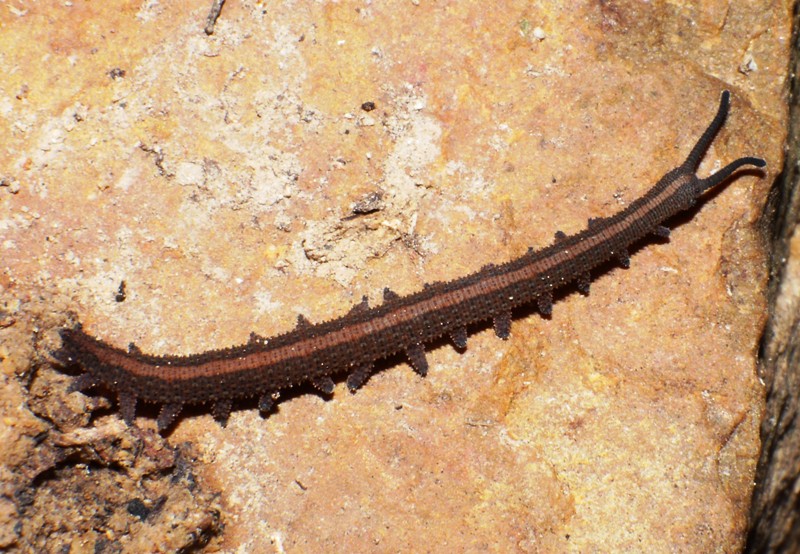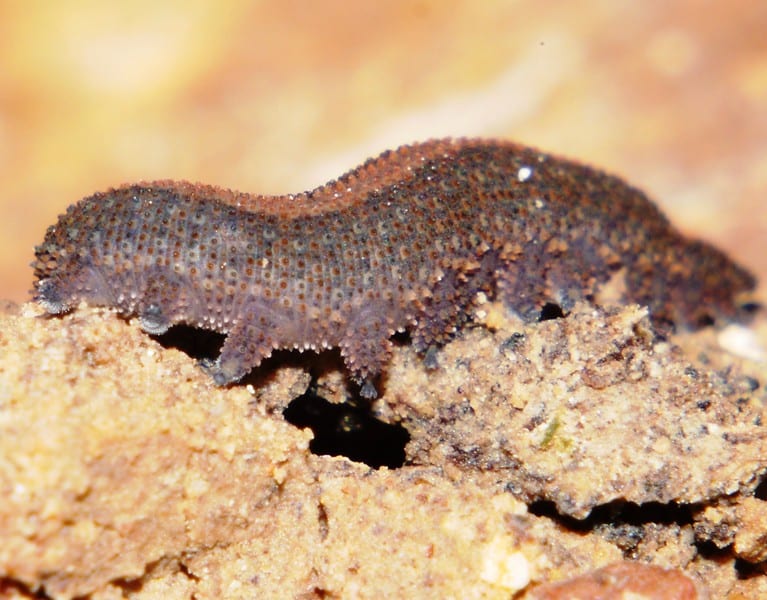 The Peculiar VELVET WORM –  by Steve Pearson
When I studied zoology back in the 1960's, I learnt about this amazing creature that some claimed to be a" missing link " in the world of arthropods. It is a lot like a caterpillar but is definitely NOT A CATERPILLAR. It has many legs like a myriapod but it is not one of these. It has front antennae like a snail or slug but it is not a SNAIL OR SLUG. Neither is it an earth worm or ribbon worm or wire worm or meal worm.
Actually, the VELVET WORM maybe a missing link. It is in a family all ON ITS OWN, which is unusual in the animal kingdom. So very little was known about the Peripatus that it really got my attention and me being a keen naturalist I kept my eye out for them in my explorations right up to today.
After leaving school I worked in environmental management for almost 40 years and did a lot of research in many areas around Australia and a little in the highlands of PNG, always looking but never discovering the elusive Peripatus. Then, after being retired for a few years and while pursuing my hobby centred on finding and recording flora, fauna and fungi of the Whitsunday region, I finally found one. After 50 years – and it was on my own block of land ! I was even able to photograph it, one of the few people on earth to do so. It was living under a rock on the rainforest floor and looked like it was feeding on earth worms or their castings.
Genus: Euperipatoides sp AIRLIE BEACH
| | |
| --- | --- |
| Classifications: | Other Invertebrates |
| Family: | Peripatidae |
| Information sources: | Photo taken at Airlie Beach by Steve Pearson |