Green Tree Snake
Dendrelaphis punctulatus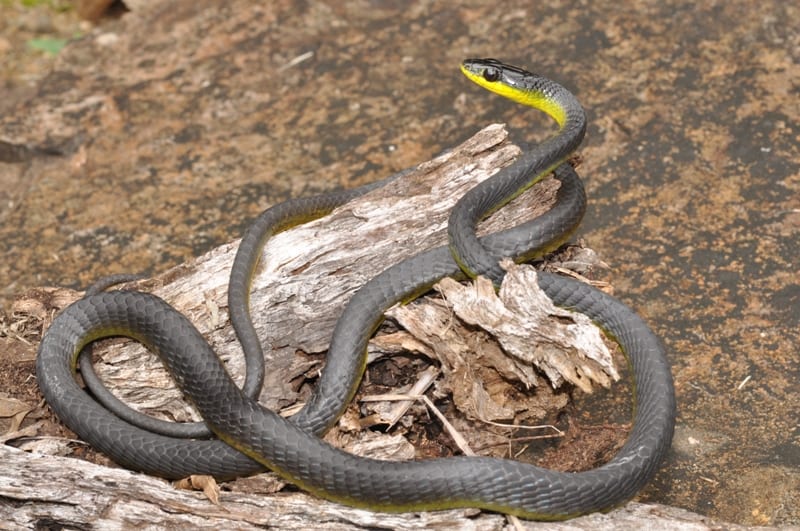 Total Length – 1.2m
Found across tropical northern Australia and along the eastern seaboard south to the Sydney region. Common throughout the Mackay/Whitsunda/Isaac region.
A large non-venomous, arboreal, diurnal snake that occupies a range of habitats including forests, grasslands, wetlands and urban parks and gardens. Usually reluctant to bite but can exude a pungent defensive odour when handled. Several colour forms are found in this region from pale green through to dark green, blue or black on the body and bright yellow to grey or cream on the underside. One colour form sometimes referred to as a "yellow-bellied black snake".
Uses camouflage to avoid detection often remaining motionless among the foliage as people walk by. Feeds opportunistically on lizards, frogs and nestling birds.
For a detailed description of this species please refer to A Field Guide to Reptiles of Queensland by Steve K. Wilson
| | |
| --- | --- |
| Classifications: | Reptiles |
| Family: | Colubridae |
| Information sources: | Photo taken at Cannonvale by Paul Horner  |