Cisticola, Golden-headed
Cisticola exilis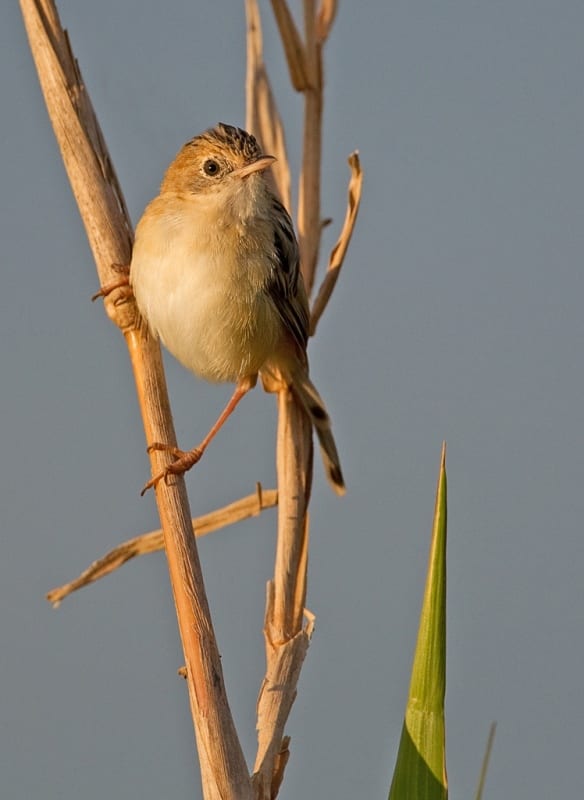 In breeding season, the male Golden-headed Cisticola has a golden-orange head, which is crested when calling, with a paler chin and throat, and a boldly streaked black to dark grey and golden body. The tail is black, with paler tips, and is shorter during breeding season. Females resemble non-breeding males, with buff-brown upper parts, heavily streaked black and dark brown, with a golden-buff rump and nape of neck. The underparts are cream with buff tints, the wings are black, with each feather edged buff.
The Golden-headed Cisticola lives in sub-coastal areas, wetlands, swamp margins, wet grasslands, rivers, and irrigated farmland. It prefers tangled vegetation close to the ground, but breeding males may be seen singing from tall weeds or other shrubs. They feed on seeds and insects.
A fairly common bird in the region, they have a very conspicuous call which is heard continuously during breeding season.
| | |
| --- | --- |
| Classifications: | Bird, forest and grassland |
| Family: | Sylviidae |
| Information sources: | Birds in Backyards |