Wild aster, bushy starwort
Aster subulatus, Fam. Asteraceae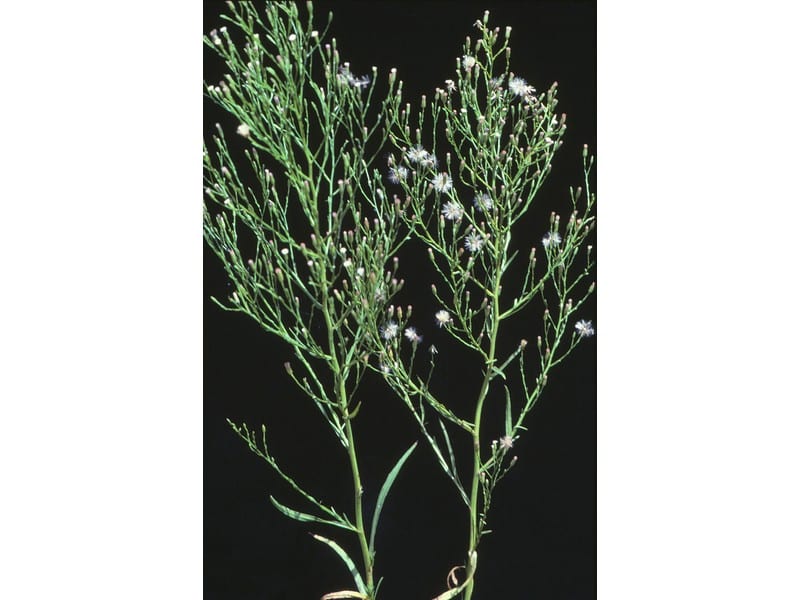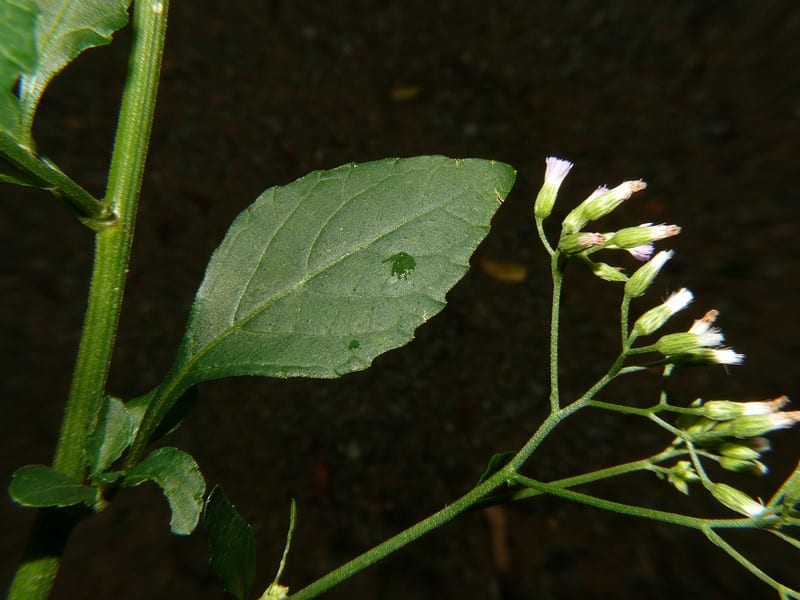 An erect annual or perennial herb with stiff slender stems to 2m, much branched in upper parts at flowering.
Weed Category:
Other invasive plants


Invasive plants that are not prohibited or restricted invasive plants, but are known to spread readily and cause negative impacts, within the region.

Weed:
Yes
Form or habit:
Herb
Family:
Asteraceae
Leaf:
Simple Alternate
Alternate, becoming progressively smaller up the stem. Basal leaves ovate, 20-120mm long and up to15mm wide, tapering to a leaf stalk about 4mm long. Upper leaves narrow, stalkless.
Flower conspicuous:
Conspicuous
Flower colour:

White, Purple, Green

Flower description:
Numerous, greenish or purplish, narrow-cylindrical fluffy heads, 5 -7mm long, borne at the ends of leafy branches. 'Petals' small, white, pale lavender to purplish.
Fruit conspicuous:
Conspicuous
Fruit colour:

Brown

Fruit:
Fruit description:
'Seeds' brown, about 2mm long with a conspicuous tuft of fine, pale hairs, 5-7mm long.
Habitat:
Distribution
Food source for:
Toxicity:
Origin:
North America
Notes:
Spread by: windborne 'seeds'. Invades/threats: coastal areas, particularly disturbed sites, gardens and lawns. Environmental weed.
Information sources:
Mackay Regional Pest Management Group (2018) Weeds of the Mackay Whitsunday Region Second Edition.