Traveller's palm
Ravenala madagascariensis, Fam. Strelitziaceae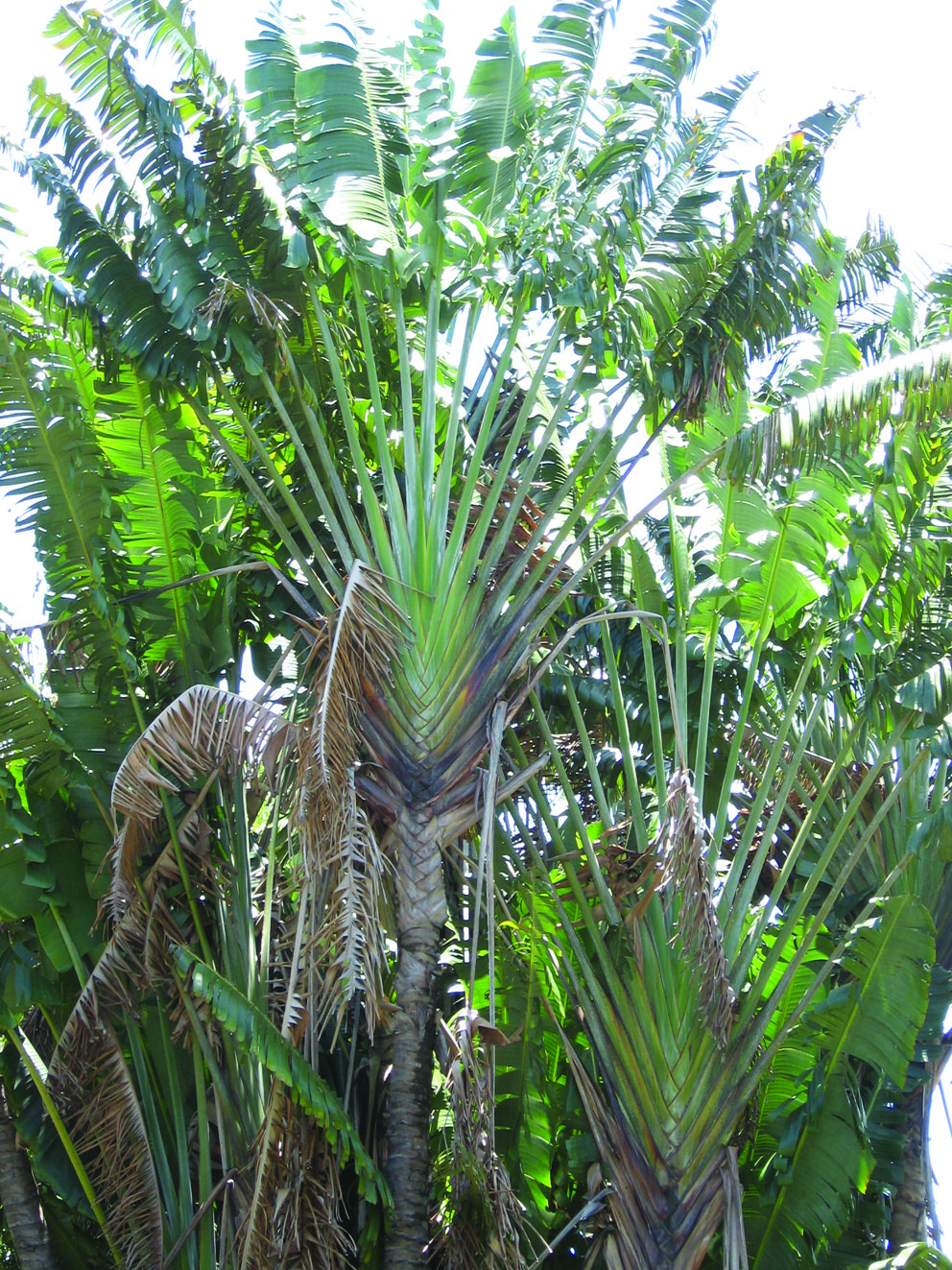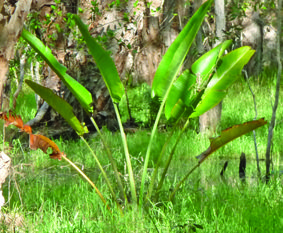 Palm-like tree 7-15m tall, with distinctive fan shaped crown, clump forming.
Weed Category:
Other invasive plants


Invasive plants that are not prohibited or restricted invasive plants, but are known to spread readily and cause negative impacts, within the region.

Weed:
Yes
Form or habit:
Palm or palm-like plant
Family:
Strelitziaceae
Leaf:
Simple Alternate
Simple, alternate large banana-like, up to 300 x 100mm, borne on long stalks in 2 opposite rows.
Flower conspicuous:
Conspicuous
Flower colour:

White

Flower description:
Small white in a cluster enclosed in a boat-shaped spathe to 500mm long.
Fruit conspicuous:
Conspicuous
Fruit colour:

Brown

Fruit:
Dry
Fruit description:
Brown, oblong woody capsules, to 80mm. Numerous oblong seeds, 10mm in diameter, black with blue cover.
Habitat:
Distribution
Food source for:
Toxicity:
No toxicity known
Origin:
Madagascar
Notes:
Spread by: birds, garden waste, water and suckers. Invades/threats: creek banks, open wetlands and Melaleuca forest. Notes: garden escapee. Seeds thought to be edible. Environmental weed.
Information sources:
Mackay Regional Pest Management Group (2018) Weeds of the Mackay Whitsunday Region Second Edition.