Stinking Roger
Tagetes minuta, Fam. Asteraceae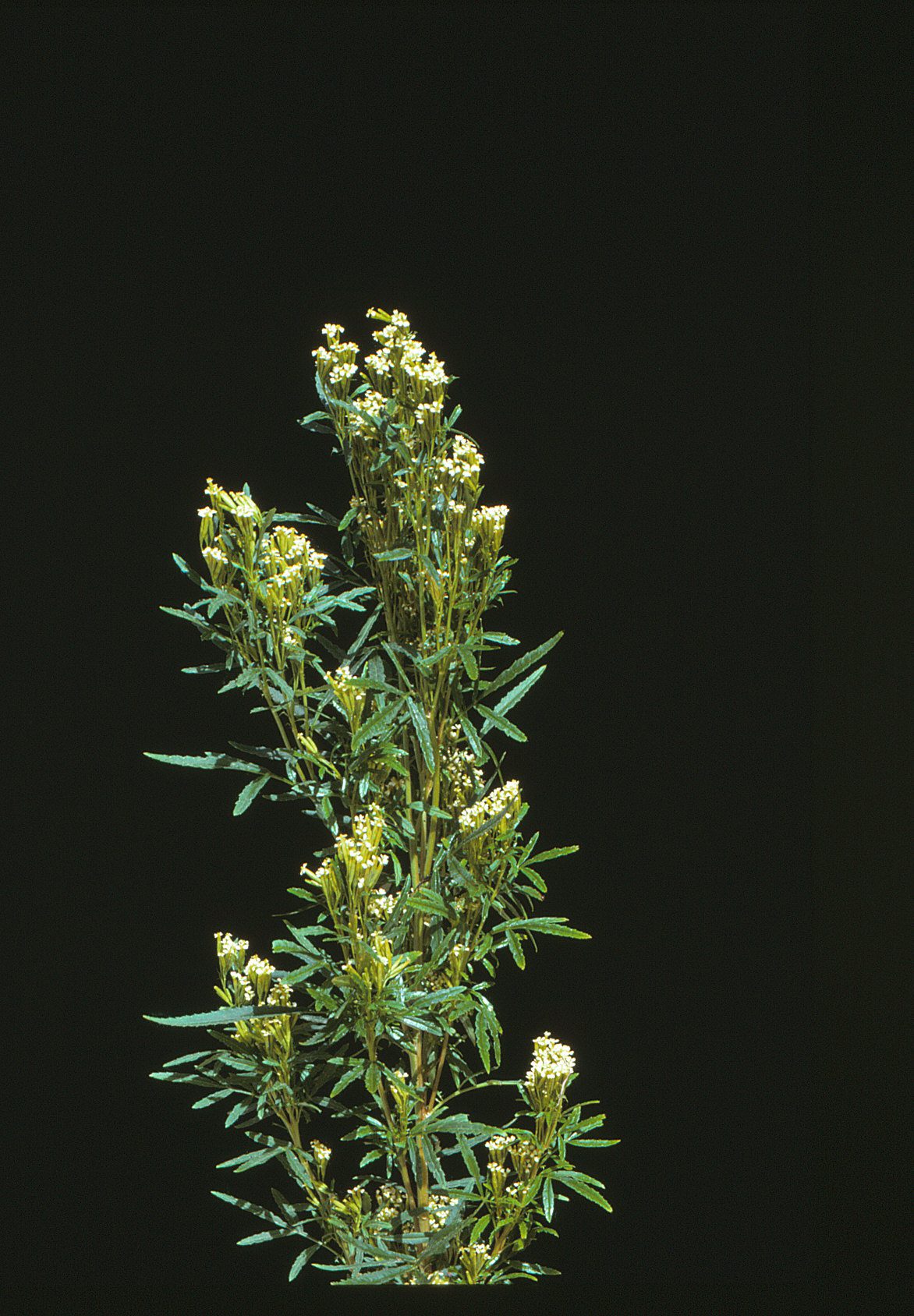 An erect annual herb to 2m usually with a single or slightly branched, ribbed stem. The whole plant is yellowish-green and has an unpleasant smell.
Weed Category:
Other invasive plants


Invasive plants that are not prohibited or restricted invasive plants, but are known to spread readily and cause negative impacts, within the region.

Weed:
Yes
Form or habit:
Herb
Family:
Asteraceae
Leaf:
Simple Alternate
Simple, opposite at base, alternate near top, pinnately dissected, up to 150mm long, leaflets elliptic, 10 x 30-40mm, margins saw-toothed and with elongated, sunken oil glands near base of the serrations.
Flower conspicuous:
Conspicuous
Flower colour:

Yellow

Flower description:
Dull yellow, cylindrical heads 12 x 2mm borne in dense terminal clusters.
Fruit conspicuous:
Inconspicuous
Fruit colour:

Black

Fruit:
Dry
Fruit description:
'Seeds' black, straight, linear, 5-8mm long, topped with long bristles.
Habitat:
Distribution
Food source for:
Toxicity:
Irritant sap
Origin:
South America
Notes:
Spread by: wind, water, contaminated soil and machinery. Invades/threats: disturbed areas, roadsides, headlands and un-managed land. Notes: irritant sap that can cause dermatitis in sensitive people. Environmental weed.
Information sources:
Mackay Regional Pest Management Group (2018) Weeds of the Mackay Whitsunday Region Second Edition.