Singapore daisy
Sphagneticola trilobata, Fam. Asteraceae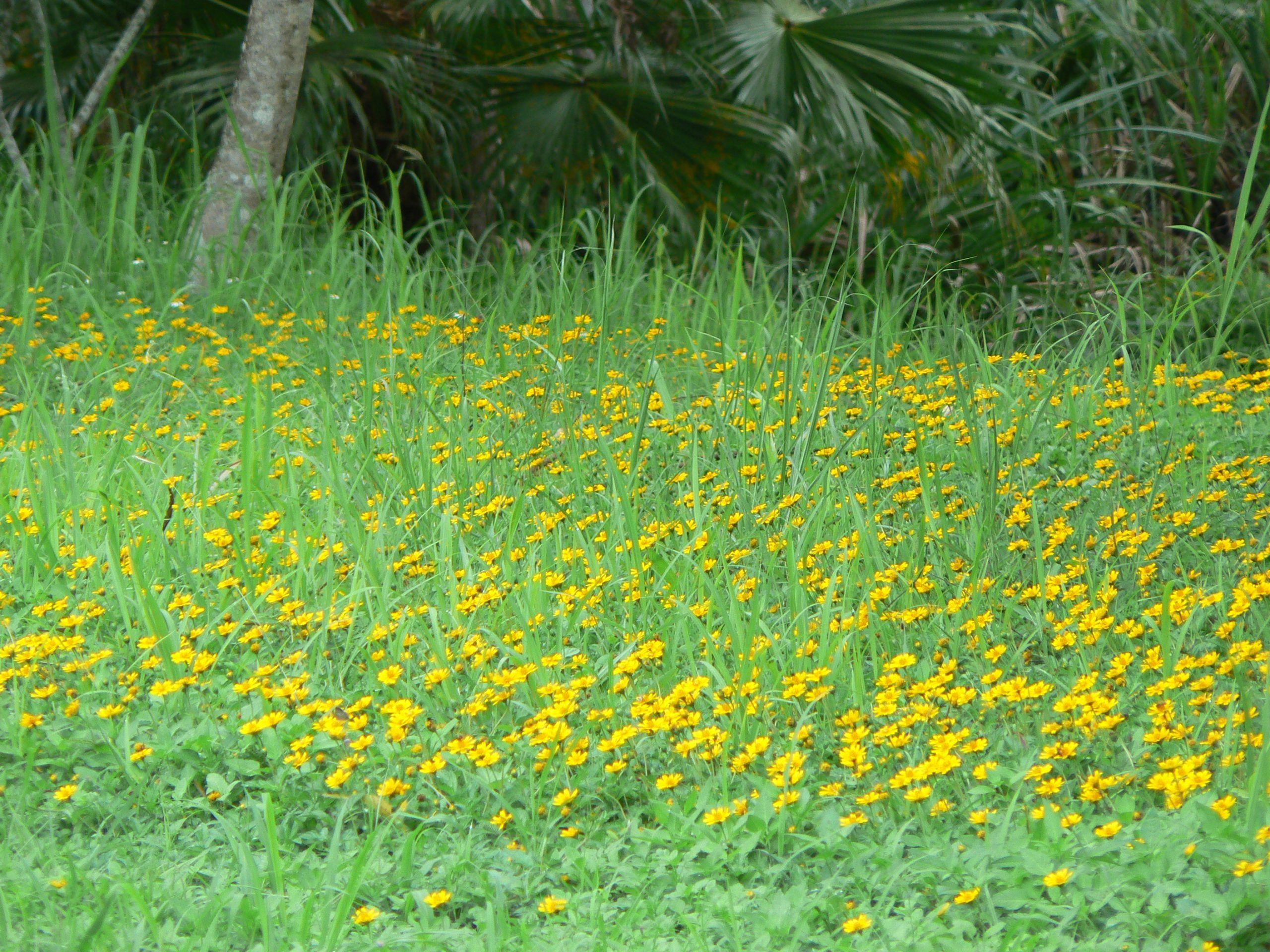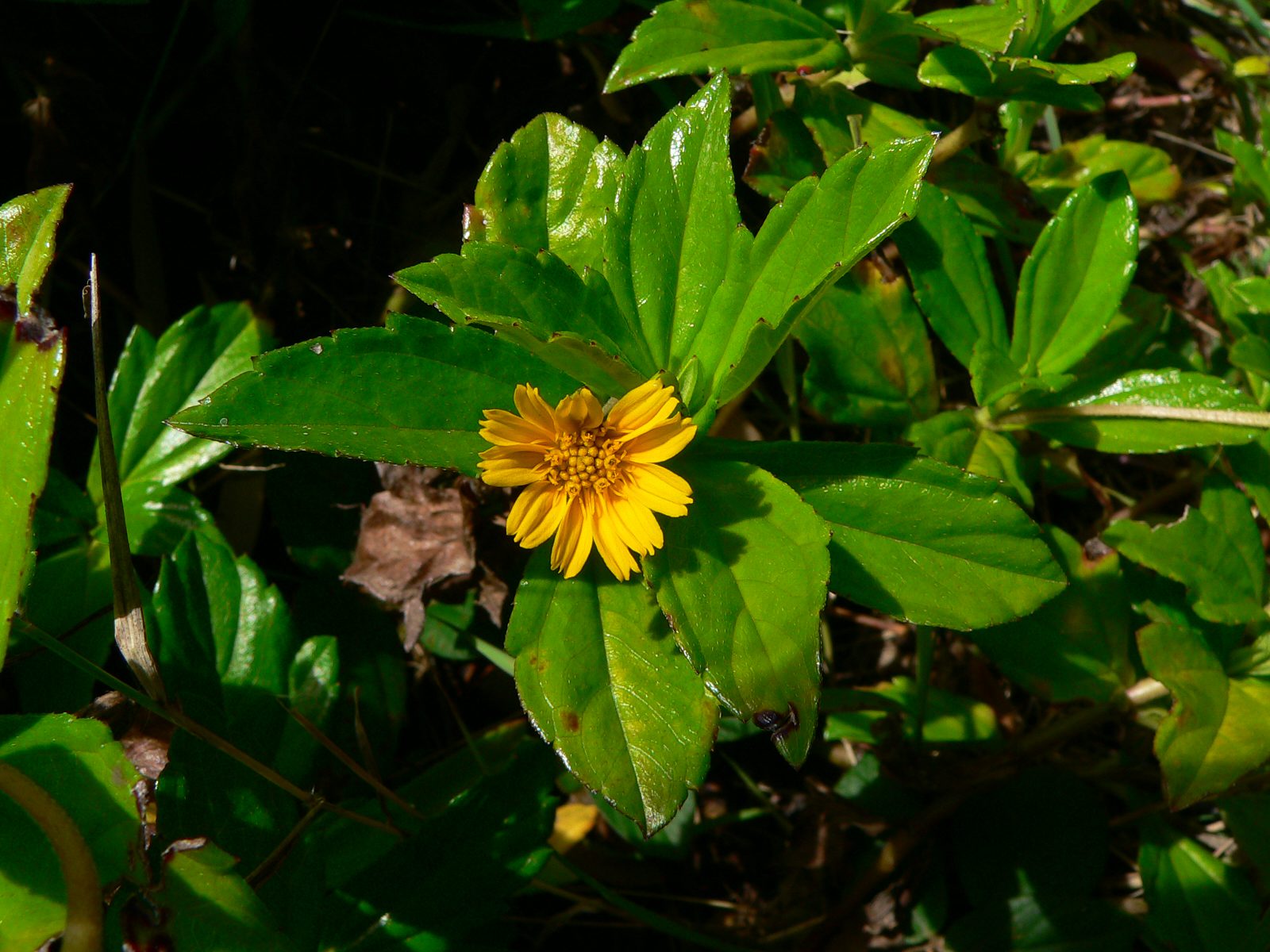 Vigorous, mat forming perennial herb to 70cm high, rooting at nodes and capable of forming very large colonies. Previously Wedelia trilobata.
Weed Category:
Restricted invasive plants Category 3


Plants declared invasive under the Biosecurity Act 2014, that are present in QLD. Not to be distributed or disposed of.

Weed:
Yes
Form or habit:
Herb
Family:
Asteraceae
Leaf:
Simple Opposite
Simple, opposite, 3-lobed 30-110 x 25-80mm, margins toothed, lush glossy green above, paler below with soft or sandpapery white hairs.
Flower conspicuous:
Conspicuous
Flower colour:

Yellow, Orange

Flower description:
Heads of yellow to orange-yellow daisies, 15-30mm diameter, borne above leaves in terminal or axillary clusters on short stems.
Fruit conspicuous:
Unknown
Fruit colour:
Fruit:
Fruit description:
Possibly does not produce viable seeds in this region.
Habitat:
Distribution
Food source for:
Toxicity:
No toxicity known
Origin:
South America
Notes:
Spread by: garden waste and water. Invades/threats: capable of naturalising 'everywhere,' including mangrove margins. Spreads rapidly smothering native ground layer vegetation. Notes: Introduced as a garden ornamental, survives and flourishes in wet conditions. Category 3 restricted invasive plant under the Biosecurity Act 2014, it must not be given away, sold, or released into the environment without a permit. The Act requires everyone to take all reasonable and practical steps to minimise the risks associated with invasive plants and animals under their control. This is called a general biosecurity obligation (GBO).
Information sources:
Mackay Regional Pest Management Group (2018) Weeds of the Mackay Whitsunday Region Second Edition.