Silver wattle
Acacia holosericea, Fam. Mimosaceae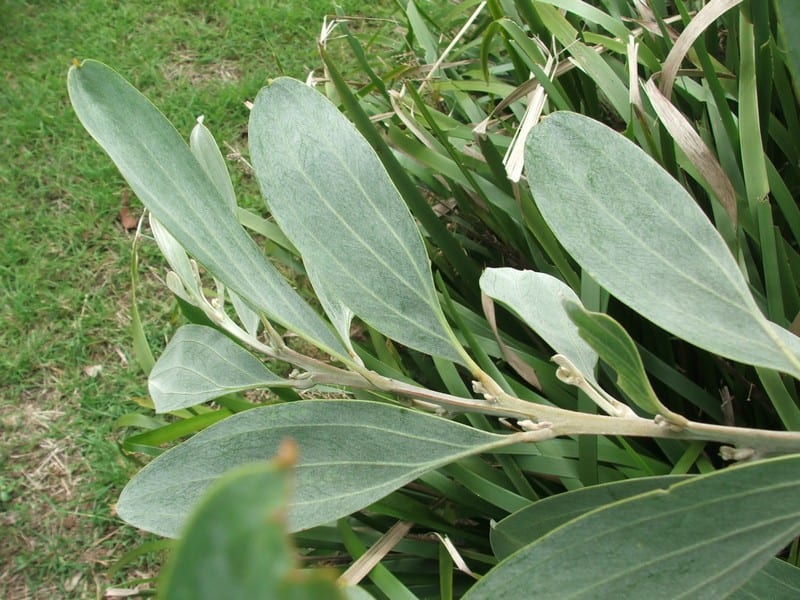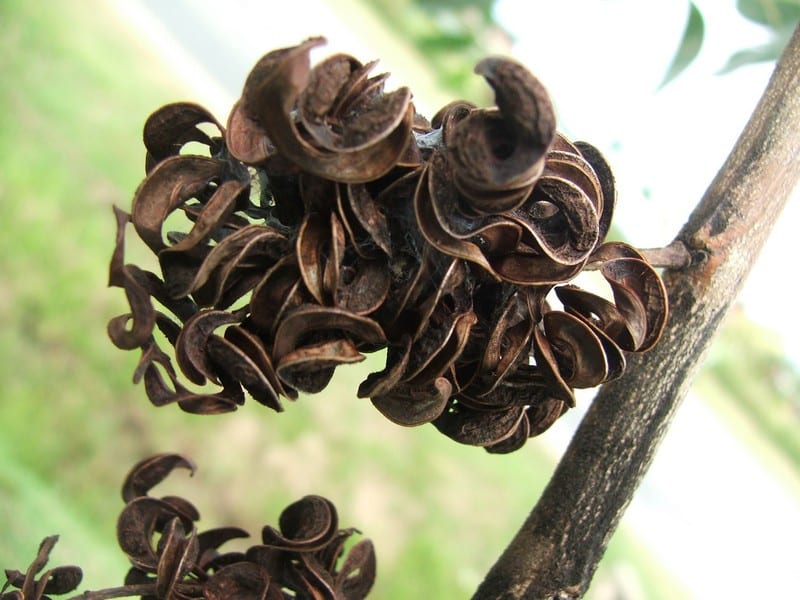 Fast growing specimen, grows to approximately 5m tall, silvery appearence and 4-12 year life expectancy.
Weed Category:
Weed:
No
Form or habit:
Shrub, Small tree
Family:
Mimosaceae
Leaf:
Simple Alternate
3 prominent leaf veins, elliptic, 10-20cm x 2-5cm. New leaf growth covered in silvery hairs.
Flower conspicuous:
Conspicuous
Flower colour:

Yellow, Gold

Flower description:
Golden yellow flower spikes 3-6cm long either single or in pairs in leaf axils. Flowering period June to August.
Fruit conspicuous:
Conspicuous
Fruit colour:

Brown, Green

Fruit:
Dry
Fruit description:
Seed pods are curled, changing from green to dark brown when ripe, in dense clusters and measure 2.5 - 4mm wide. Seeds are shiny dark brown and have a bright yellow aril.
Habitat:
Gallery (riverine or riparian) forest, open forest, woodland.
Distribution
Northern Australia, North East Queensland and southward to Central Australia.
Food source for:
Seeds consumed by the red-winged parrot and varied triller. The leaves are also a food source for the larval stage of the firey jewel and wattle blue butterflies.
Toxicity:
Toxic if ingested
Origin:
Australia
Notes:
Useful for revegetation due to quick growth, can be susceptible to longicorn beetles.
Information sources:
Melzer R. & Plumb J. (2007) Plants of Capricornia.