Silver striped wandering Jew
Tradescantia zebrina, Fam. Commelinaceae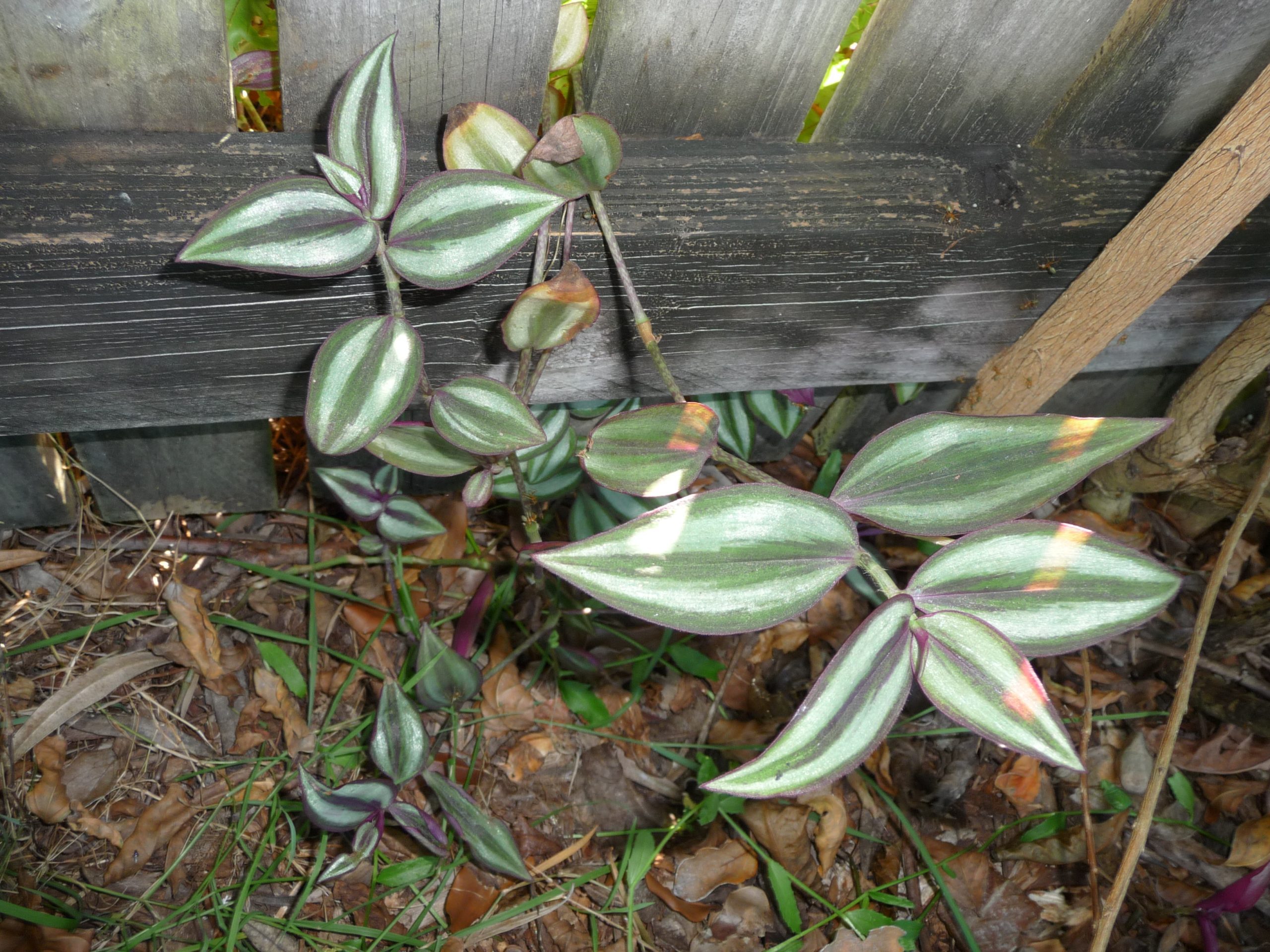 Weak perennial herbs with trailing to semi-erect, easily broken fleshy stems; readily rooting at the nodes and forming large dense ground covers.
Weed Category:
Other invasive plants


Invasive plants that are not prohibited or restricted invasive plants, but are known to spread readily and cause negative impacts, within the region.

Weed:
Yes
Form or habit:
Herb
Family:
Commelinaceae
Leaf:
Simple Alternate
Simple, alternate ovate-elliptic with hairy tubular stem-sheathing bases. Green or purple-green above with 2 distinctive silvery stripes running longitudinally along the leaf, dark purple below, 20-50mm long.
Flower conspicuous:
Conspicuous
Flower colour:

Pink

Flower description:
Bright pink, three petalled, borne in groups, more-or-less partially enclosed by 2 or 3 leaf-like bracts. 10-12mm in diameter.
Fruit conspicuous:
Unknown
Fruit colour:
Fruit:
Fruit description:
Capsules, but not produced in Australia.
Habitat:
Distribution
Food source for:
Toxicity:
Irritant sap
Origin:
South America, Mexico and Central America
Notes:
Spread by: vegetative fragments in garden waste, water, contaminated soil. All plant material able to grow. Invades/threats: open forests, disturbed creek bank communities, rainforest understorey, moist shady gullies, roadsides and unmanaged land. Notes: garden escapees that can dominate the ground layer over extensive areas. Two species are naturalised in the region. Watery sap can cause skin irritation in people and pets. Environmental weed.
Information sources:
Mackay Regional Pest Management Group (2018) Weeds of the Mackay Whitsunday Region Second Edition.