Silver cock's comb, plumed cock's comb
Celosia argentea, Fam. Amaranthaceae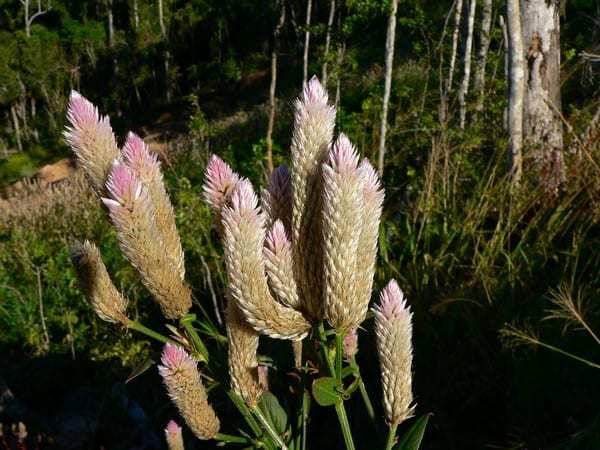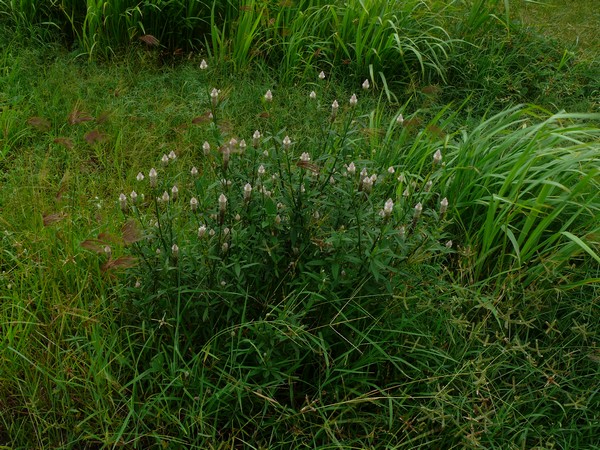 Erect annual or short-lived perennial herb 0.4-2m tall with single or many branches. Stem and branches strongly ridged.
Weed Category:
Other invasive plants


Invasive plants that are not prohibited or restricted invasive plants, but are known to spread readily and cause negative impacts, within the region.

Weed:
Yes
Form or habit:
Herb
Family:
Amaranthaceae
Leaf:
Simple Opposite
Opposite, simple, oblong-lanceolate to narrowly linear, conspicuously veined, 20-150 x 1-32mm, tapered into indistinct stalk; largest at base and reducing in size above.
Flower conspicuous:
Conspicuous
Flower colour:

White, Pink

Flower description:
Silvery white to pink, small somewhat papery, borne in dense many-flowered terminal plumes, 25-200 x 15 -22mm on long stems.
Fruit conspicuous:
Conspicuous
Fruit colour:
Fruit:
Dry
Fruit description:
Numerous small indehiscent, one-seeded fruits.
Habitat:
Distribution
Food source for:
Toxicity:
No toxicity known
Origin:
Possibly Asia, spreading to Africa and South America
Notes:
Spread by: seeds in contaminated builders mix, road base and potentially garden waste. Invades: Roadsides, bike-ways, building sites Notes: garden escapee; many cultivars are available in the nursery trade. A relatively 'new' weed within this region. It is already widely spread in the Whitsundays where it appears to have originated from contaminated construction mix. It has recently been seen at Slade Point and in the upper Pioneer Valley beside the Eungella Range road. Environmental weed.
Information sources:
Mackay Regional Pest Management Group (2018) Weeds of the Mackay Whitsunday Region Second Edition.