Redwood
Acaciella glauca, Fam. Mimosaceae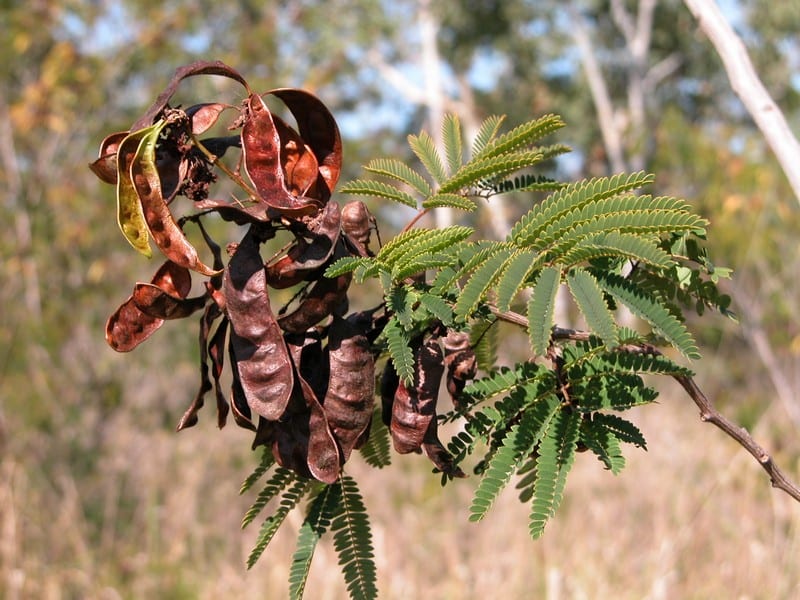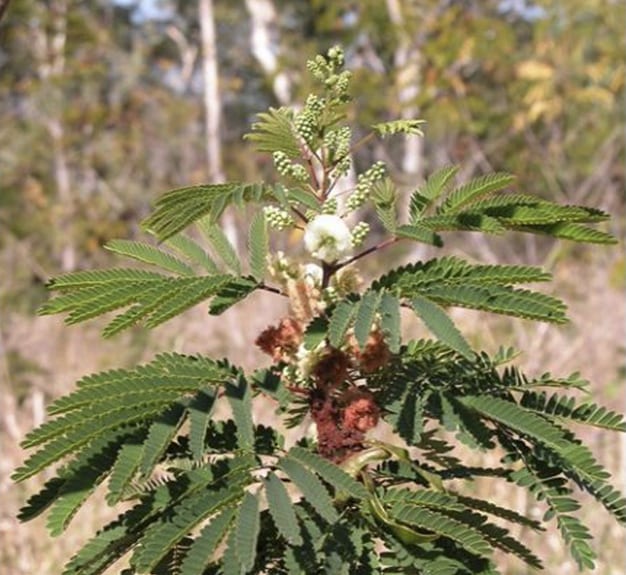 A shrub or small tree 1.5-6m tall, with thornless stems, reddish-brown when young. Previously Acacia curassavica, Acacia glauca.
Weed Category:
Prohibited invasive plants


Plants declared invasive under the Biosecurity Act 2014 that are not present in QLD, if found must be reported within 24 hrs.

Weed:
Yes
Form or habit:
Shrub, Small tree
Family:
Mimosaceae
Leaf:
Compound Alternate
Alternate, bipinnate fern-like 45-150mm long with 3-9 pairs of pinnae, each with 6-30 pairs of small leaflets.
Flower conspicuous:
Conspicuous
Flower colour:

White, Cream

Flower description:
Tiny, fluffy, white or cream, in dense globular heads, similar in appearance to a wattle flower and borne in showy axillary sprays.
Fruit conspicuous:
Conspicuous
Fruit colour:

Brown, Green

Fruit:
Dry
Fruit description:
Flattened oblong pods, 40-80 x 10-15mm, bright green to brown at maturity and containing 5-8 clearly separated oval brown turgid seeds, 3-5 x 3mm, arranged across the pod.
Habitat:
Distribution
Food source for:
Toxicity:
No toxicity known
Origin:
The Americas
Notes:
Isolated infestations known in the Whitsunday area. Sightings must be reported. Care should be taken not to confuse A. glauca with the widely established Leucaena leucocephala. Seeds in contaminated soil on earthmoving machinery, vehicle tyres and animals hooves; floodwaters; seed may germinate after passing through gut of animal, also coppices readily and can sucker from the roots.
Information sources:
Mackay Regional Pest Management Group (2018) Weeds of the Mackay Whitsunday Region Second Edition.