Phalsa
Grewia asiatica, Fam. Sparrmanniaceae, prev. Tiliaceae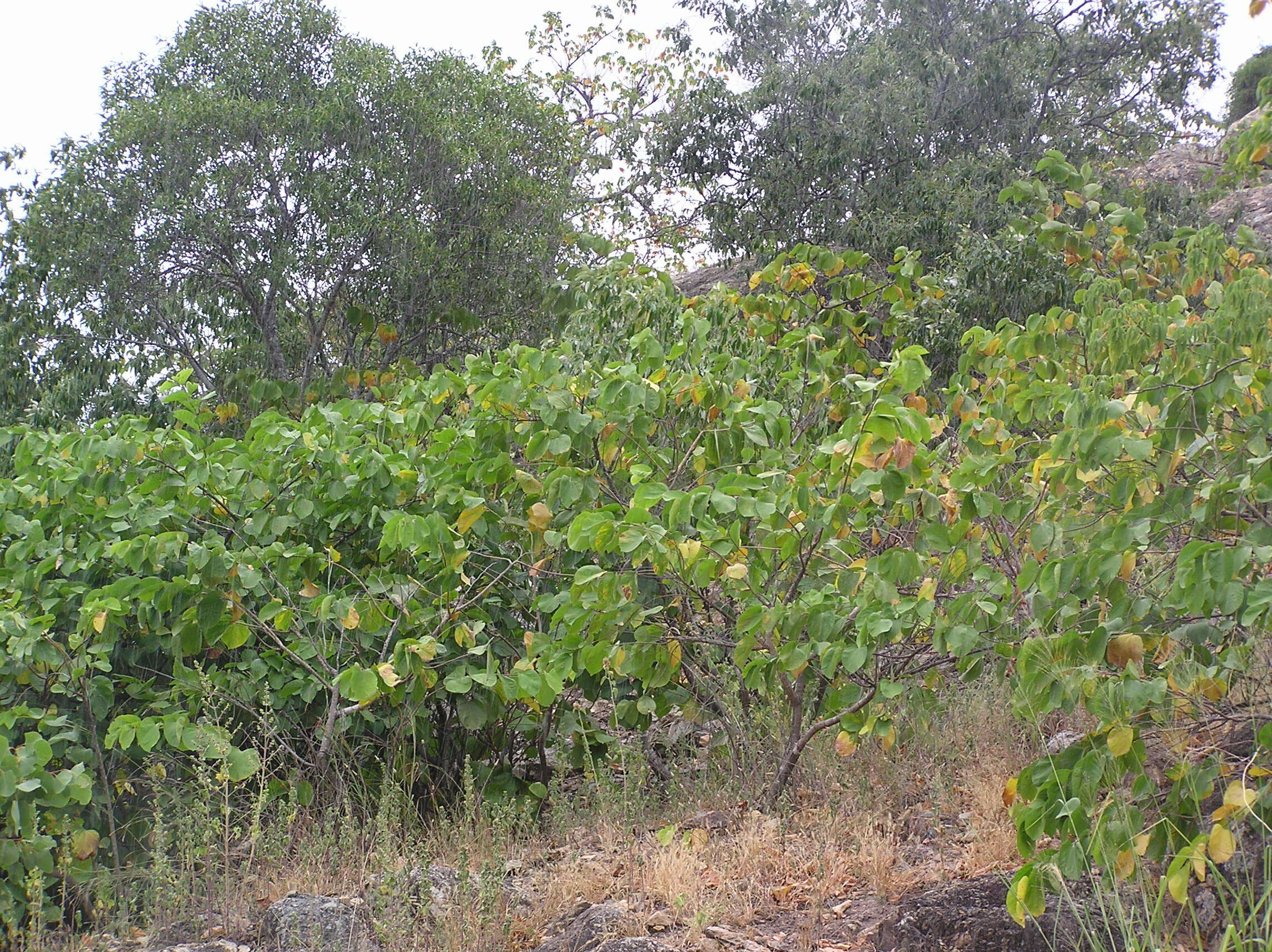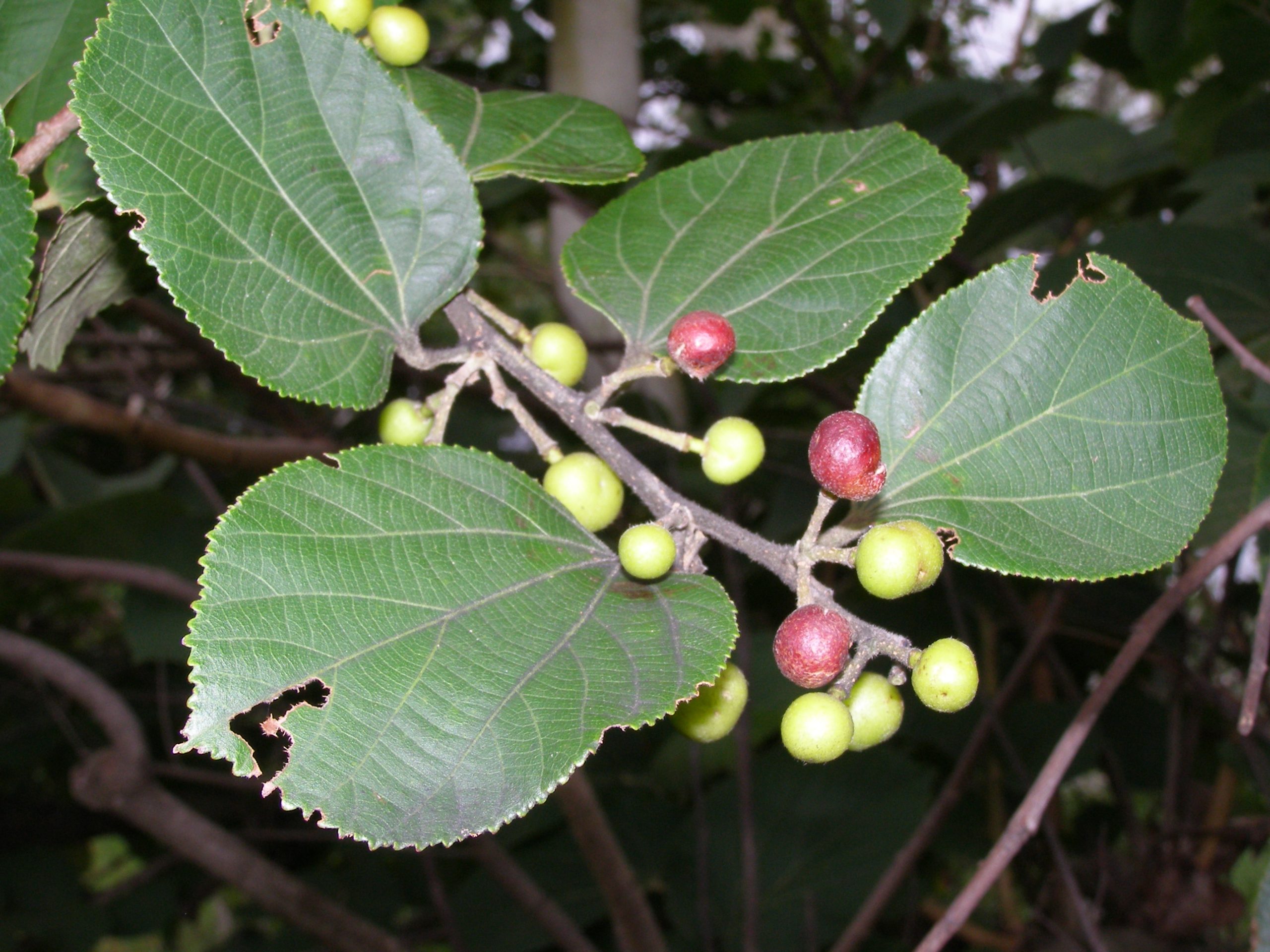 Tall spreading shrub to 4m with greyish white or greyish brown bark.
Weed Category:
Other invasive plants


Invasive plants that are not prohibited or restricted invasive plants, but are known to spread readily and cause negative impacts, within the region.

Weed:
Yes
Form or habit:
Shrub
Family:
Sparrmanniaceae, prev. Tiliaceae
Leaf:
Simple Alternate
Simple, alternate, weakly heart shaped with five hairy veins spreading from the base, 105-180 x 91-138mm, dull green above, paler beneath and usually covered with star-hairs; stalks 13-15mm long, margins serrated.
Flower conspicuous:
Conspicuous
Flower colour:

Yellow, Red

Flower description:
Small, bright yellow or yellow and red, 5-petalled with numerous stamens, borne in axillary clusters.
Fruit conspicuous:
Conspicuous
Fruit colour:

Black, Purple

Fruit:
Fleshy
Fruit description:
Purple to black fleshy, drupes, globe shaped or two-lobed, 6-10 x 6-8mm.
Habitat:
Distribution
Food source for:
Toxicity:
No toxicity known
Origin:
India, parts of south east Asia
Notes:
Spread by: animals, mainly birds. Also flood waters. Invades/threats: creek bank communities, rainforest margins, disturbed native vegetation, unmanaged pastures. Notes: a horticultural introduction to Australia, first recorded naturalising near the Darwin Botanic Gardens. To date not widespread in this region but recorded on rainforest margin on The Leap and the Pioneer River at Balnagowan. Fire and drought resistant. Fruit is edible and reported to have a pleasantly acid pulp. All parts have medicinal uses. There are native Grewia spp. so correct identification is essential. Environmental weed.
Information sources:
Mackay Regional Pest Management Group (2018) Weeds of the Mackay Whitsunday Region Second Edition.