Neem tree
Azadirachta indica, Fam. Meliaceae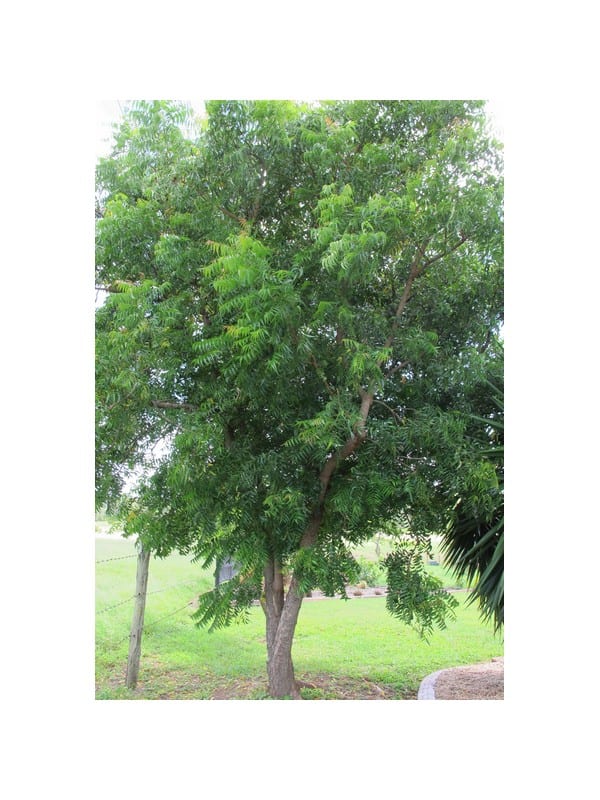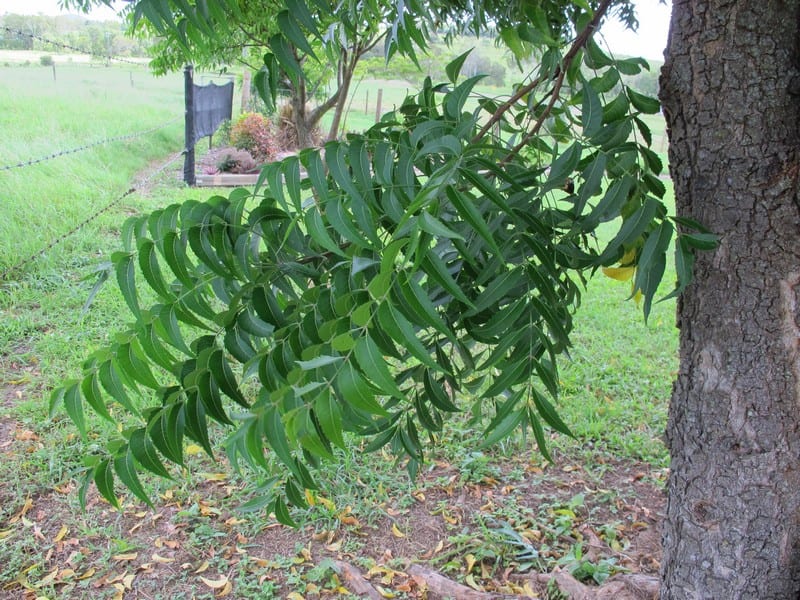 Tree, 15-20m (sometimes to 40m), crown diameter to 20m, evergreen; deeply fissured bark.
Form or habit:
Tree
Latex:
Meliaceae
Leaf:
Compound Alternate
Alternate, crowded toward the ends of branches; pinnate, 200-400mm long, containing 20-30 opposite, strongly asymmetric dark green leaflets, 30-80mm long, with serrated margins.
Flower conspicuous:
Conspicuous
Flower colour:
Cream
Flower description:
Cream, 5-petalled, 10mm long, borne in clusters of 150-250 flowers; perfumed.
Fruit conspicuous:
Conspicuous
Fruit colour:
Yellow
Fruit:
Fleshy
Fruit description:
Ovoid or oblong single seeded drupes, 10-30mm diameter, yellow when mature.
Habitat:
Distribution
Food source for:
Toxicity:
Origin:
India and Malaysia
Weed:
Yes
Weed status:
Environmental/garden escapee,Locally declared - Whitsunday region
Notes:
Spread by: Animals (birds, bats, pigs), water, garden waste; also suckers from the roots. Invades/threats: Bushland Notes: Promoted for production of Neem Oil and grown in plantations as well as in gardens. A general environmental weed in other areas of Qld, W.A and N.T.
Information sources:
Mackay Regional Pest Management Group (2011) Weeds of the Mackay Whitsunday Region.