Native mulberry
Pipturus argenteus, Fam. Urticaceae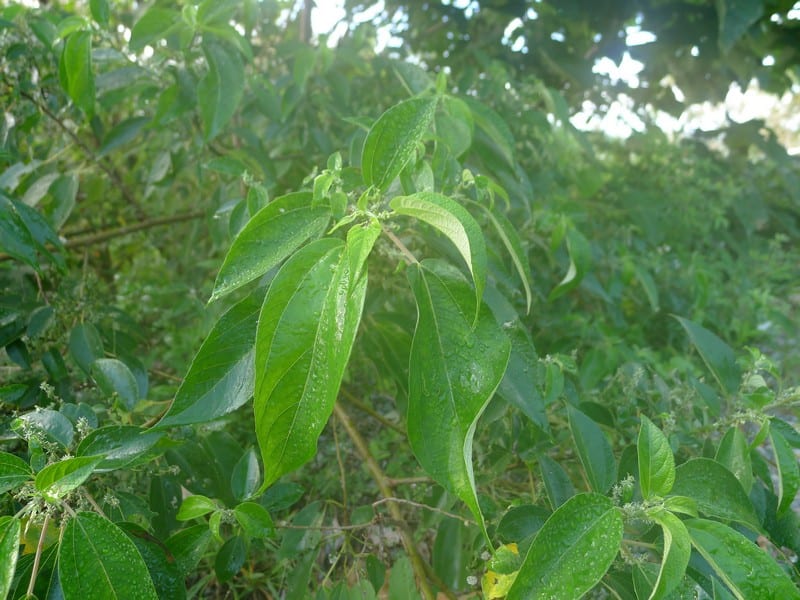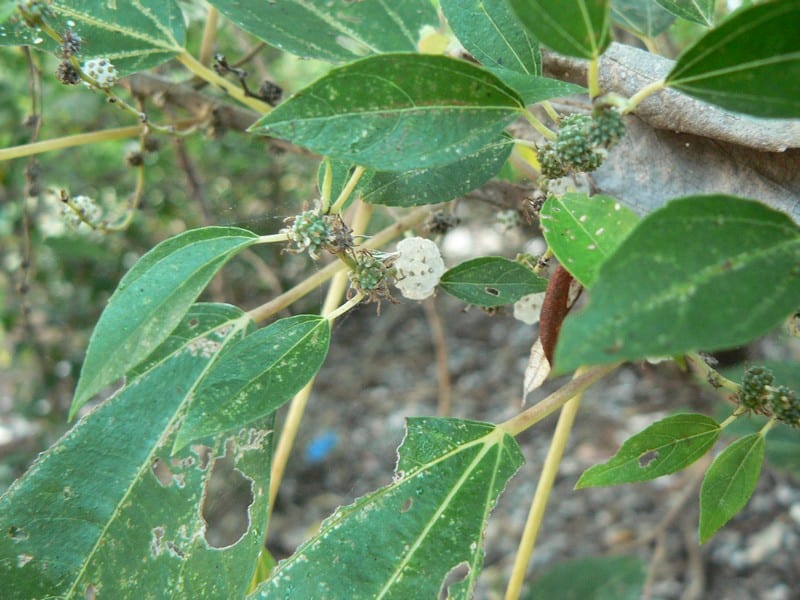 A shrub or small tree to 6m high.
Weed Category:
Weed:
No
Form or habit:
Shrub, Small tree
Family:
Urticaceae
Leaf:
Simple Alternate
Ovate or eliptic, broadly lance-shaped, 8-13 cm long, margins finely and bluntly toothed, soft, lower surface whitish with hairs.
Flower conspicuous:
Inconspicuous
Flower colour:

White, Cream, Green

Flower description:
Green, white or cream, dioecious (male and female flowers on separate plants).
Fruit conspicuous:
Inconspicuous
Fruit colour:

White

Fruit:
Fleshy
Fruit description:
Whitish, fleshy, mulberry-like. Actually, an achene, clustered at nodes to form a globose multiple fruit, 4-6mm diameter. January and June.
Habitat:
Open forest, vine thicket, woodland.
Distribution
Found in a variety of forests including rainforest and riparian areas. Found from Lismore NSW to the Torres Strait Islands.
Food source for:
Fruit are eaten by many birds and are a food plant for the white nymph butterfly.
Toxicity:
No toxicity known
Origin:
Australia
Notes:
Common especially in regrowth after clearing. Very good plant for revegetation and fainforest gardens as it is fast growing, hardy and brings in many birds.
Information sources:
C. Peterson, pers. comm., Harden G.J. et al. (2006) Rainforest Trees and Shrubs: a field guide to their identification.