Native Frangipani
Hymenosporum flavum, Fam. Pittosporaceae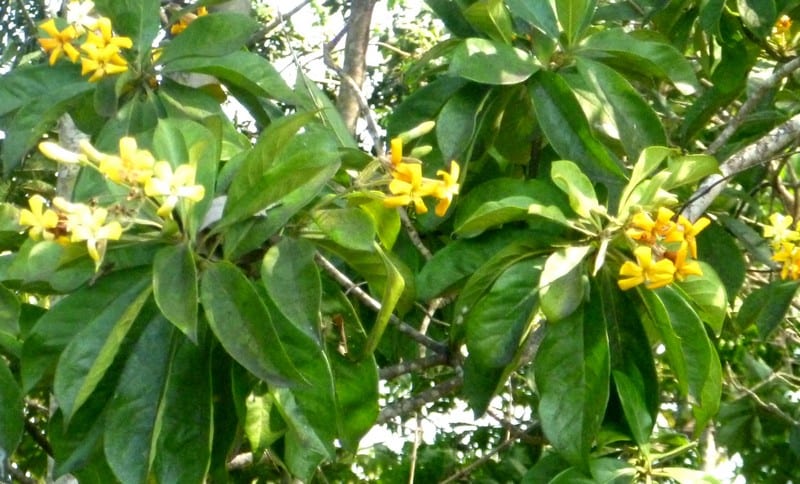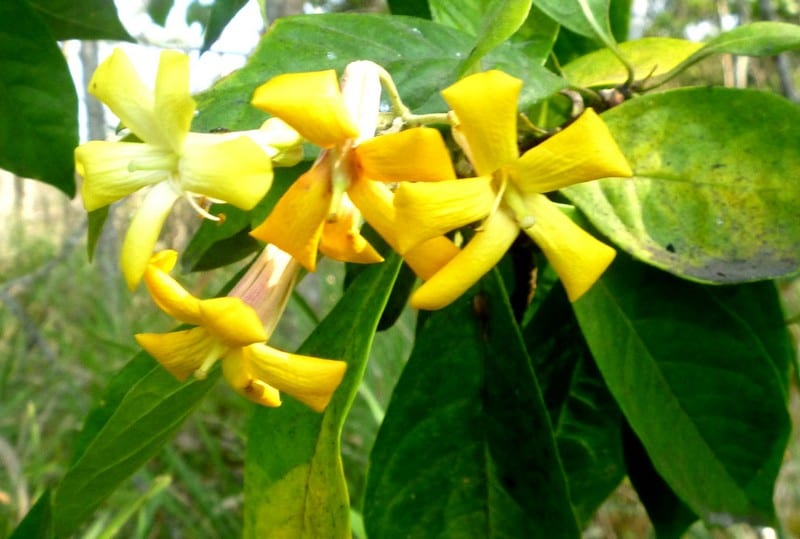 A medium to tall rainforest tree with slender upright habitat and branches in widely spaced whorls. the pale grey, smooth bark is marked by numerous elongated lenticels.
Form or habit:
Tree
Latex:
Pittosporaceae
Leaf:
Simple Alternate
Alternate, short stalked and soft thin textured leaves are 8-16cm in length; broadest above the middle, taper to a fine point at the apex and narrow into the base. They are smooth dark green above and somewhat hairy beneath.
Flower conspicuous:
Conspicuous
Flower colour:
Yellow
Flower description:
5 petalled and tubular, about 2.5cm in diameter, and darken from cream to yellow with age. They are borne in highly conspicuous terminal sprays throughout late spring.
Fruit conspicuous:
Conspicuous
Fruit colour:
Brown
Fruit:
Dry
Fruit description:
The fruit are brown pear-shaped, two valved, capsules which contain many papery flat, glossy brown, winged seeds stacked in laminated flowers.
Habitat:
Rainforest,Gallery (Riverine or riparian) forest
Distribution
Eastern coastal Australia from Atherton to the Hawkesbury River in NSW. Also found in New Guinea.
Food source for:
Toxicity:
No toxicity known
Origin:
Australia
Weed:
No
Weed status:
Notes:
Information sources:
The Mackay Branch Society for Growing Australian Plants. (1989) One Hundred and One Trees of Mackay.