Milky pine
Alstonia scholaris, Fam. Apocynaceae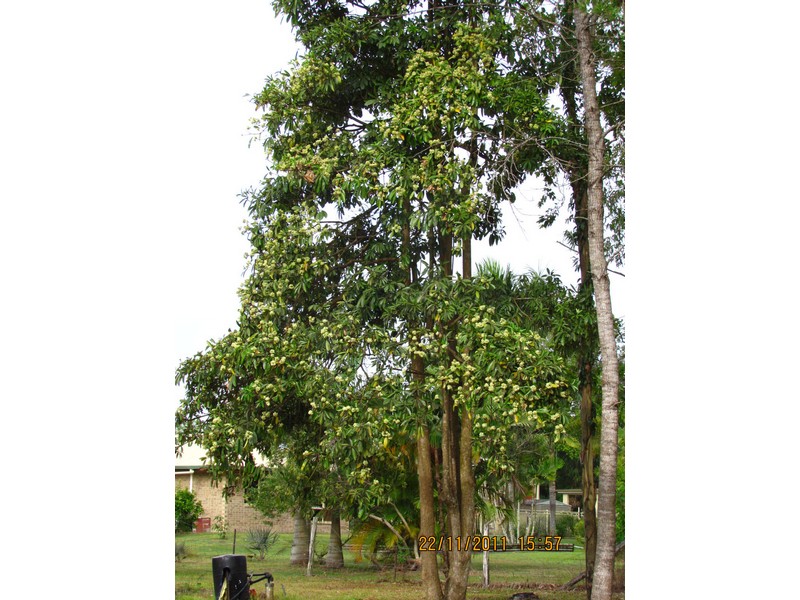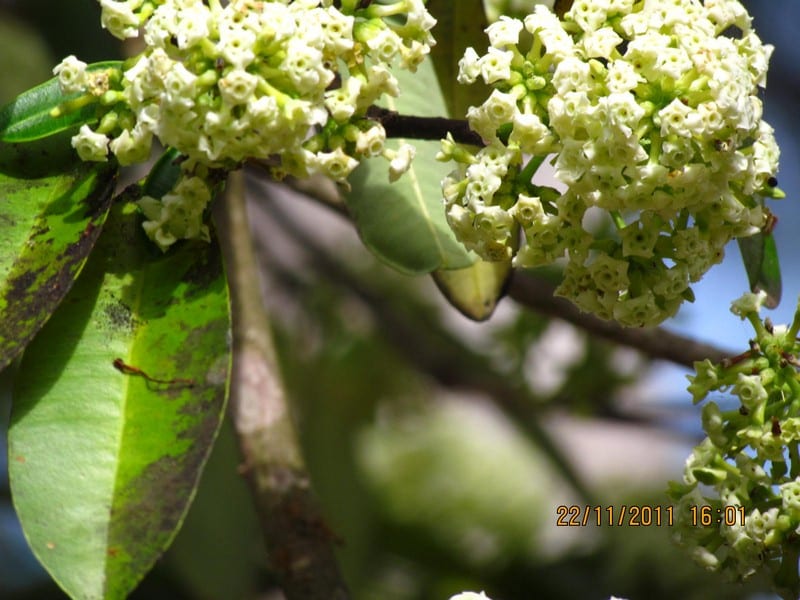 Medium to tall tree, usually does not grow more than 20m in cultivation, branches in whorls and large specimens have a longitudinally furrowed trunk. It has a distinctive layered form, grey bark, rough at the base, that exudes milky sap if damaged.
Weed Category:
Weed:
No
Form or habit:
Med tree, Large Tree
Family:
Apocynaceae
Leaf:
Simple Whorled
Broad, elliptic, glossy dark green, 7.5-15 x 3-5cm, arranged in whorls of four to seven at intervals along branchlets.
Flower conspicuous:
Conspicuous
Flower colour:

Cream

Flower description:
Fragrant, small, cream, in small dense terminal clusters. October to December.
Fruit conspicuous:
Conspicuous
Fruit colour:

Brown, Green

Fruit:
Dry
Fruit description:
Two lobed, pendulous follicles, ripening from green to brown, to 30cm long. Thin seed with a hairy tuft at each end for wind dispersal.
Habitat:
Rainforest.
Distribution
Queensland, Malesia, Asia.
Food source for:
Toxicity:
No toxicity known
Origin:
Australia, Malesia, Asia.
Notes:
Fast growing tree, especially suitable for parks or larger areas. Propagate from fresh seed or cuttings.
Information sources:
Townsend K. & the Society for Growing Australian Plant Townsville Branch Inc. (1994) Across the Top: Gardening with Australian Plants in the tropics., Society for Growing Australian Plants. Mackay Branch. (1989). One hundred and one trees of Mackay.