Milky pine
Alstonia scholaris, Fam. Apocynaceae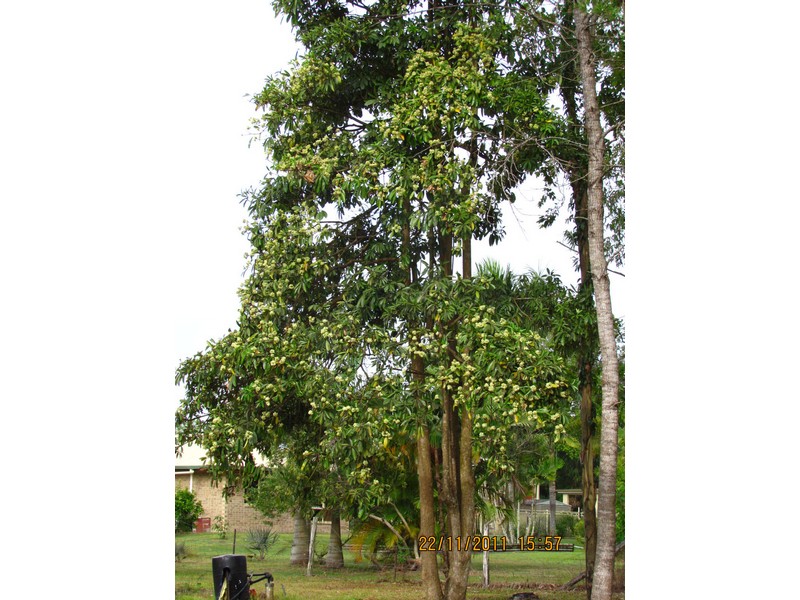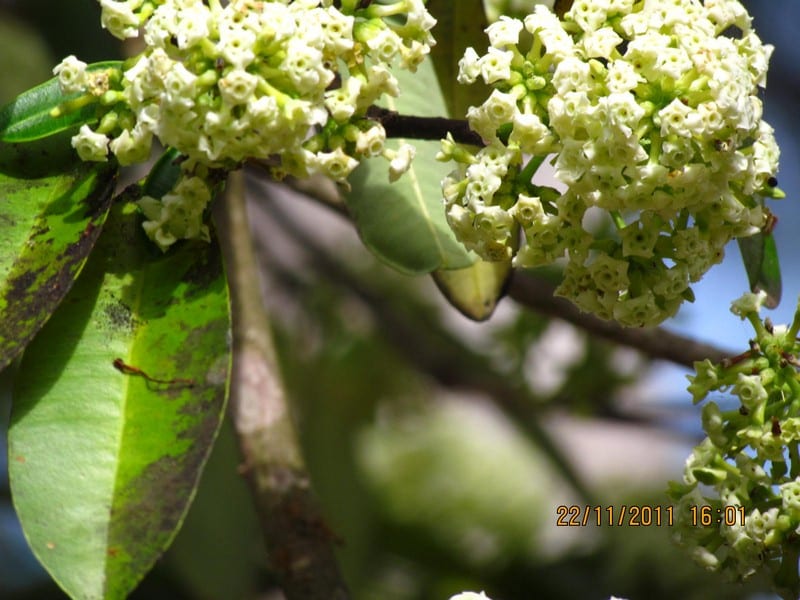 Medium to tall tree, usually does not grow more than 20m in cultivation, branches in whorls, grey bark and large specimens have a longitudinally furrowed trunk.
Weed Category:
Weed:
No
Form or habit:
Tree
Latex:
Apocynaceae
Leaf:
Simple Whorled
Elliptic,10-15cm long, born in whorls and branches arranged at intervals along branchlets.
Flower conspicuous:
Conspicuous
Flower colour:

Cream

Flower description:
Cream, perfumed, small flowers in dense terminal clusters.
Fruit conspicuous:
Conspicuous
Fruit colour:

Green

Fruit:
Dry
Fruit description:
Green, up to 30cm long, two lobed, pendulous, numerous seeds with hairy end to aid in wind dispersal.
Habitat:
Rainforest.
Distribution
Cape York to Sarina.
Food source for:
Toxicity:
No toxicity known
Origin:
Australia
Notes:
Information sources:
Society for Growing Australian Plants. Mackay Branch. (1989). One hundred and one trees of Mackay., Townsend K. & the Society for Growing Australian Plant Townsville Branch Inc. (1994) Across the Top: Gardening with Australian Plants in the tropics.