Milky Pine
Alstonia scholaris, Fam. Apocynaceae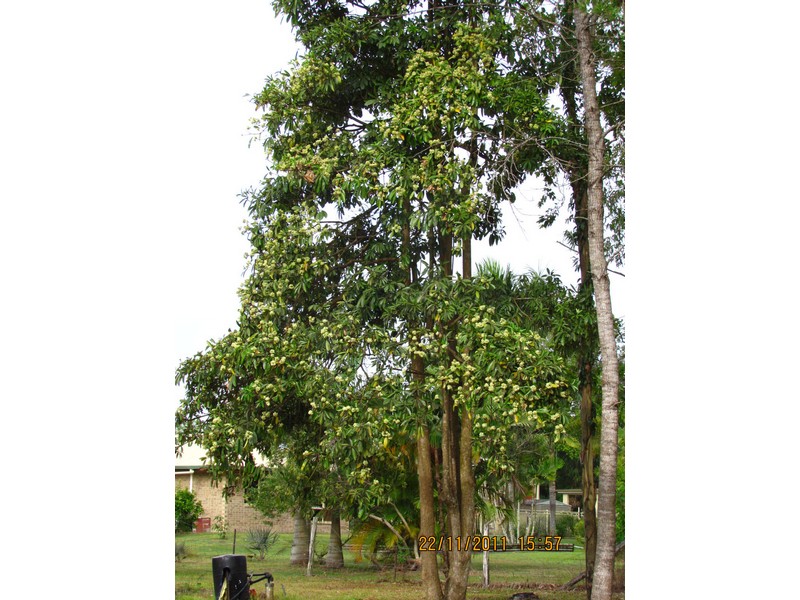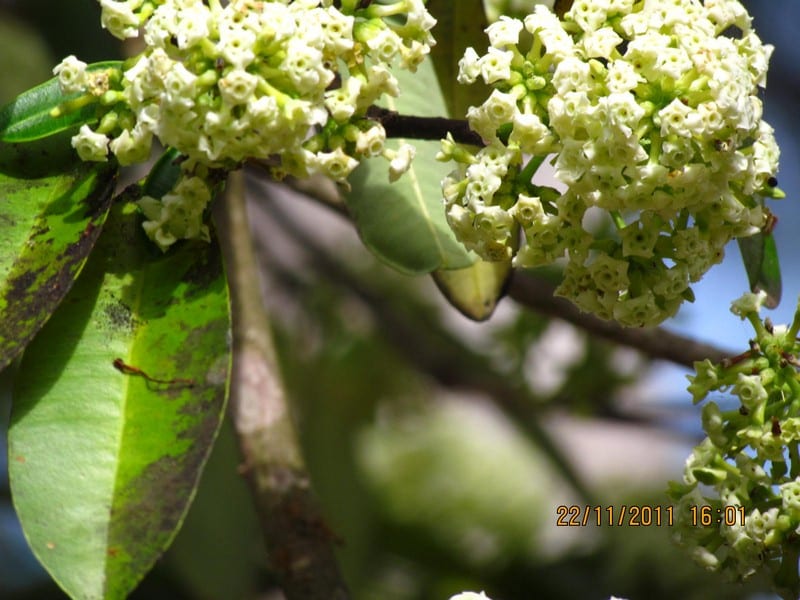 Medium to tall tree, usually does not grow more than 20m in cultivation, branches in whorls, grey bark and large specimens have a longitudinally furrowed trunk.
Form or habit:
Tree
Latex:
Apocynaceae
Leaf:
Simple Whorled
Elliptic, 10-15cm long, born in whorls and branches arranged at intervals along branchlets.
Flower conspicuous:
Conspicuous
Flower colour:
Cream
Flower description:
Perfumed, small flowers in dense terminal clusters.
Fruit conspicuous:
Conspicuous
Fruit colour:
Green
Fruit:
Dry
Fruit description:
Up to 30cm long, two lobed, pendulous, numerous seeds with hairy end to aid in wind dispersal.
Habitat:
Rainforest
Distribution
Cape York to Sarina.
Food source for:
Toxicity:
No toxicity known
Origin:
Australia
Weed:
No
Weed status:
Notes:
Information sources:
The Mackay Branch Society for Growing Australian Plants. (1989) One Hundred and One Trees of Mackay.,Society for Growing Australian Plant Townsville Branch Inc. (1994) Across the Top Gardening with Australian Plants in the tropics.