Leucas
Leucas lavandulifolia, Fam. Lamiaceae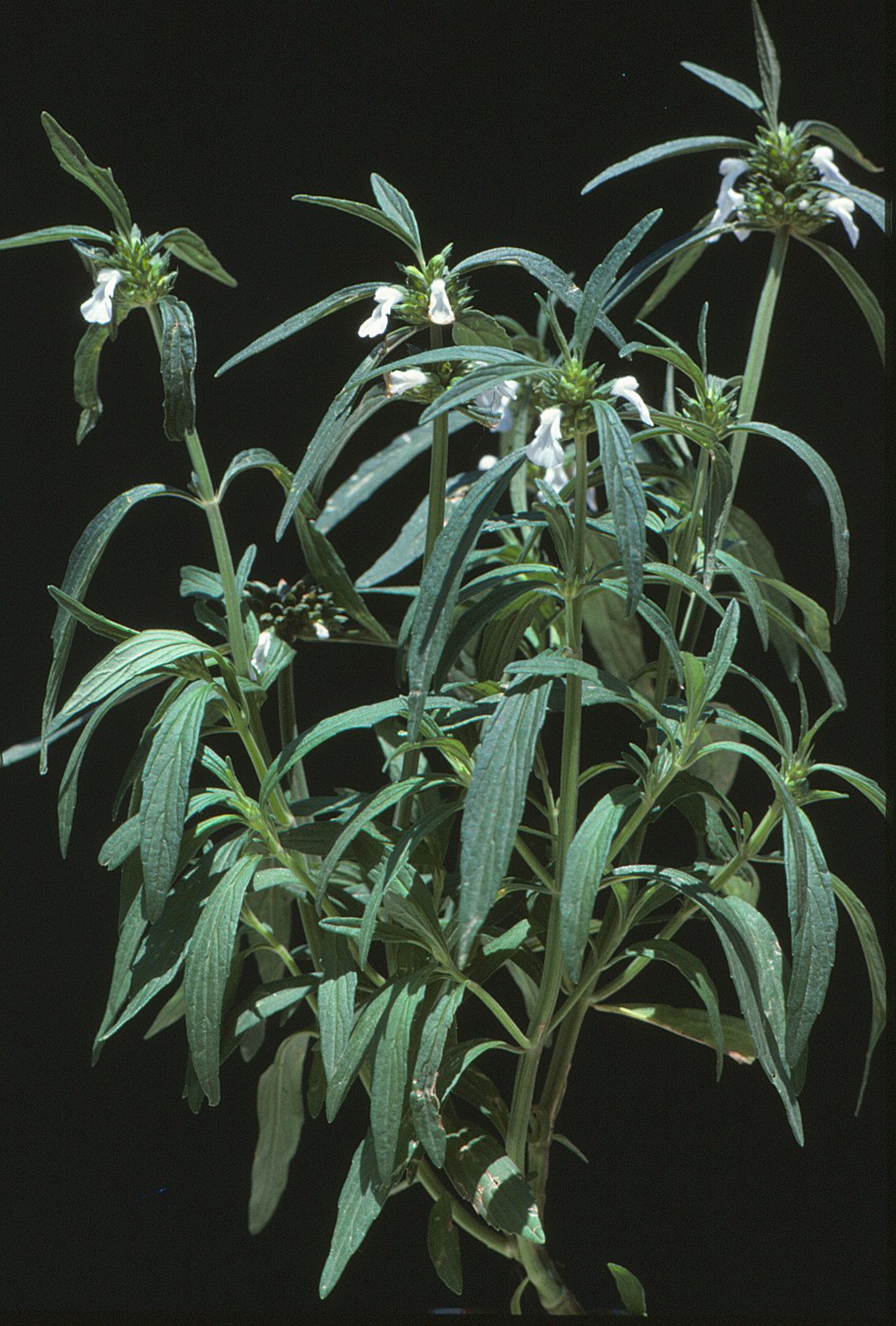 Erect aromatic annual herb 30-80cm tall, with square stems. Stems and branches covered in soft short hairs. Previously Leucas linifolia.
Weed Category:
Other invasive plants


Invasive plants that are not prohibited or restricted invasive plants, but are known to spread readily and cause negative impacts, within the region.

Weed:
Yes
Form or habit:
Herb
Family:
Lamiaceae
Leaf:
Simple Opposite
Opposite simple, long narrow widest below the middle, 30-80 x 3-15mm, more or less hairy on both surfaces; margins with few shallow teeth.
Flower conspicuous:
Conspicuous
Flower colour:

White

Flower description:
White, two lipped, about 10mm long, upper lip furry, lower lip spreading; borne in dense axillary clusters.
Fruit conspicuous:
Inconspicuous
Fruit colour:

Brown

Fruit:
Dry
Fruit description:
Four smooth oblong-angular brown nutlets, about 3 x 1mm contained within a tubular curved calyx, 8-9mm long; mouth oblique with 7-10 teeth of unequal length, glabrous or with very short hairs.
Habitat:
Distribution
Food source for:
Toxicity:
Toxic if ingested
Origin:
Southern Asia, India to New Guinea
Notes:
Spread by: contaminated soil. Invades/threats: roadsides, disturbed sites and fallow land. Notes: numerous occurrences within this district; suspected of poisoning cattle. Environmental weed.
Information sources:
Mackay Regional Pest Management Group (2018) Weeds of the Mackay Whitsunday Region Second Edition.