Indian heliotrope
Heliotropium indicum, Fam. Boraginaceae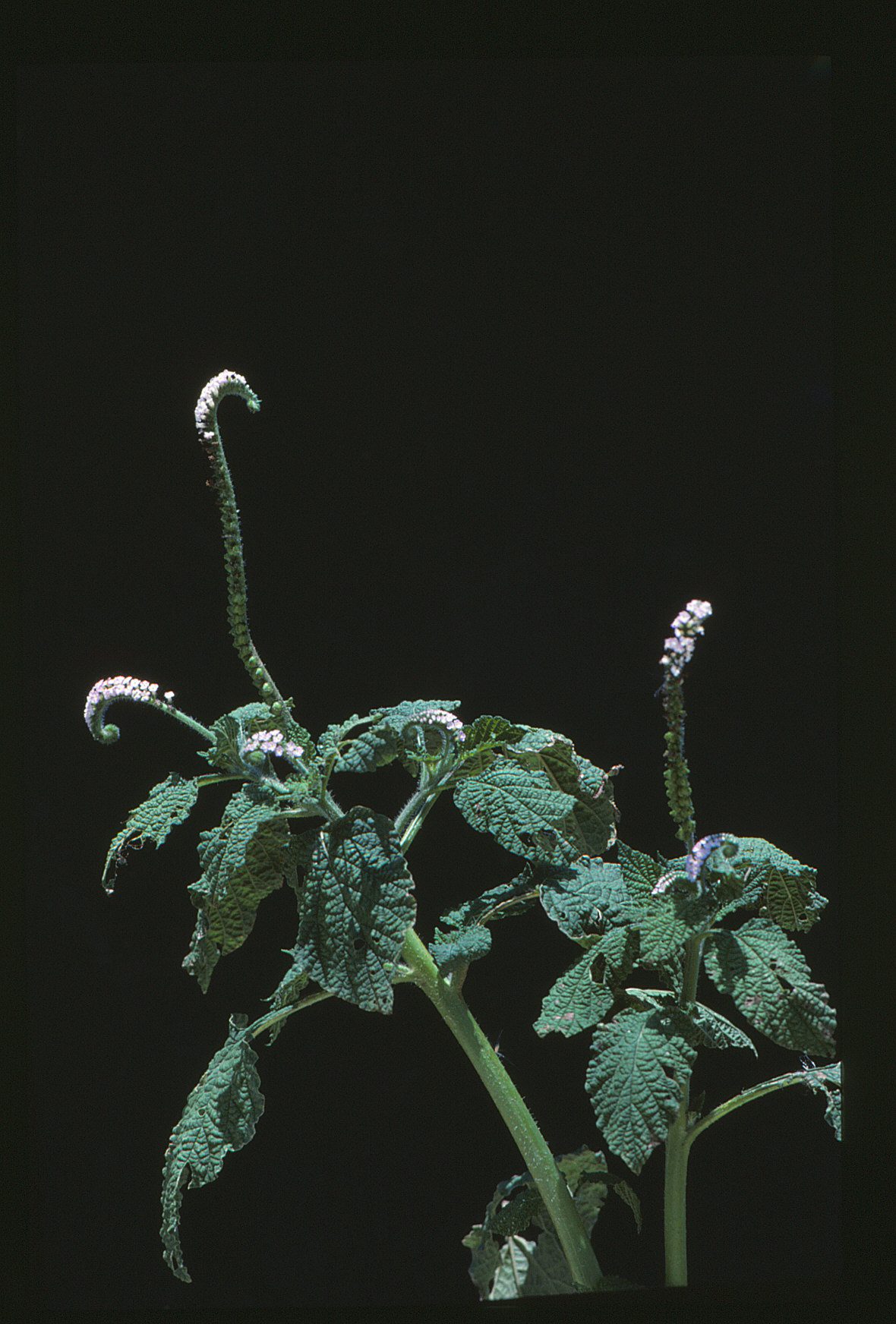 Stout erect annual herb to 0.5m, covered with long white hairs.
Weed Category:
Other invasive plants


Invasive plants that are not prohibited or restricted invasive plants, but are known to spread readily and cause negative impacts, within the region.

Weed:
Yes
Form or habit:
Herb
Family:
Boraginaceae
Leaf:
Simple Alternate
Simple, alternate-sub opposite simple ovate, 150 x 30-100mm, tapered at both ends, dull dark green above, paler below, unusually wrinkled, stalks 10-110mm long sometimes winged at apex.
Flower conspicuous:
Conspicuous
Flower colour:

Blue, White, Yellow

Flower description:
White to blue with yellow throat, 3mm across, borne on the outside of a curled spike that straightens and is up to 150mm at maturity.
Fruit conspicuous:
Conspicuous
Fruit colour:

Brown

Fruit:
Dry
Fruit description:
Brown, deeply 2 lobed, margins of lobes meeting each other below middle of fruit and splitting at maturity into 4 tear-drop shaped 'seeds' (nutlets).
Habitat:
Distribution
Food source for:
Toxicity:
No toxicity known
Origin:
South America
Notes:
Invades/threats: wet areas, river banks, wetlands, disturbed areas, coastal zones. Environmental weed.
Information sources:
Mackay Regional Pest Management Group (2018) Weeds of the Mackay Whitsunday Region Second Edition.