Green amaranth
Amaranthus viridis, Fam. Amaranthaceae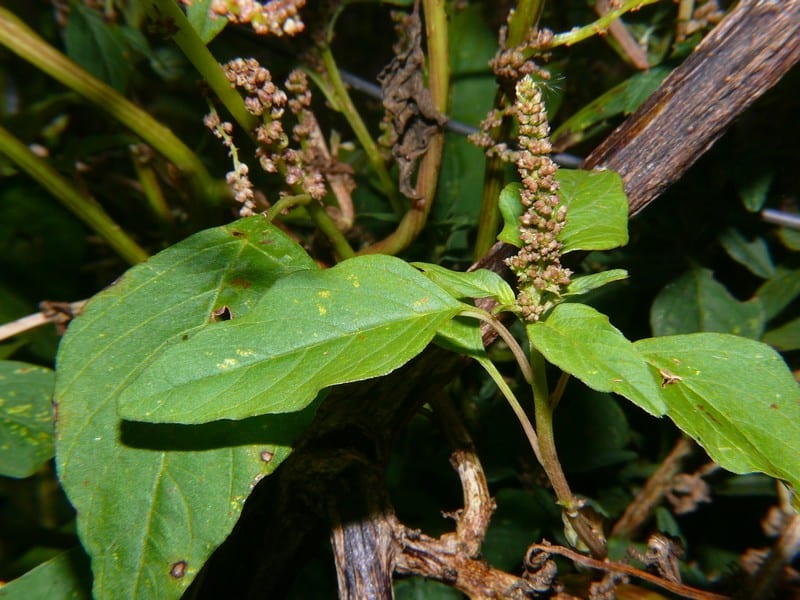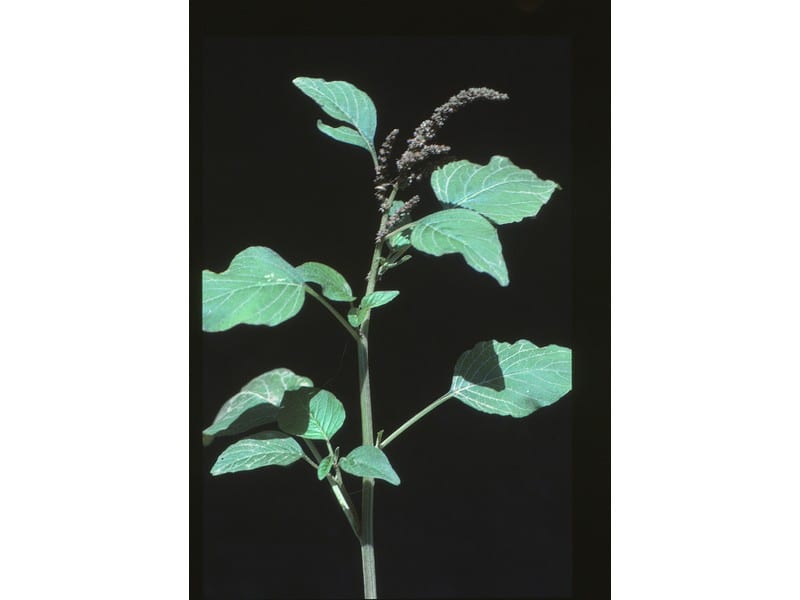 An erect annual herb to 40cm. Stems are green or occasionally red. Previously Amaranthus gracilis.
Weed Category:
Other invasive plants


Invasive plants that are not prohibited or restricted invasive plants, but are known to spread readily and cause negative impacts, within the region.

Weed:
Yes
Form or habit:
Herb
Family:
Amaranthaceae
Leaf:
Simple Alternate
Alternate lance-shaped to 150mm long, green to reddish-flushed; sometimes blunt to indented at the apex and tapering into a 7-70mm long leaf stalk
Flower conspicuous:
Conspicuous
Flower colour:

Yellow, Green

Flower description:
Small pale, densely clustered in elongated green to yellowish spikes.
Fruit conspicuous:
Conspicuous
Fruit colour:

Black, Brown

Fruit:
Dry
Fruit description:
Small round wrinkled dehiscent fruit with lens-shaped black-brown seeds about 1mm across.
Habitat:
Distribution
Food source for:
Toxicity:
Toxic or irritant to domestic pets
Origin:
Tropical America
Notes:
Spread by: probably the seeds in contaminated soil and by animals. Invades/threats: disturbed areas, summer crops, vegetables, cultivated land and gardens. Suspected to be toxic to poultry and stock. Spinach-like and edible when cooked. Environmental weed.
Information sources:
Mackay Regional Pest Management Group (2018) Weeds of the Mackay Whitsunday Region Second Edition.