Goose foot, syngonium, white butterfly
Syngonium podophyllum, Fam. Araceae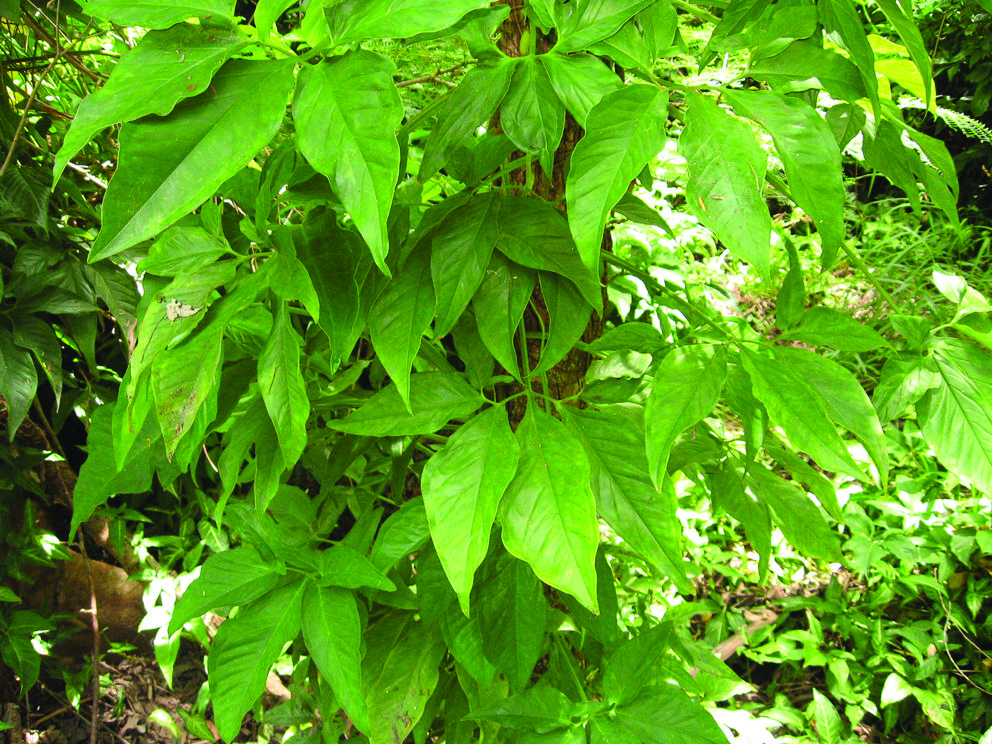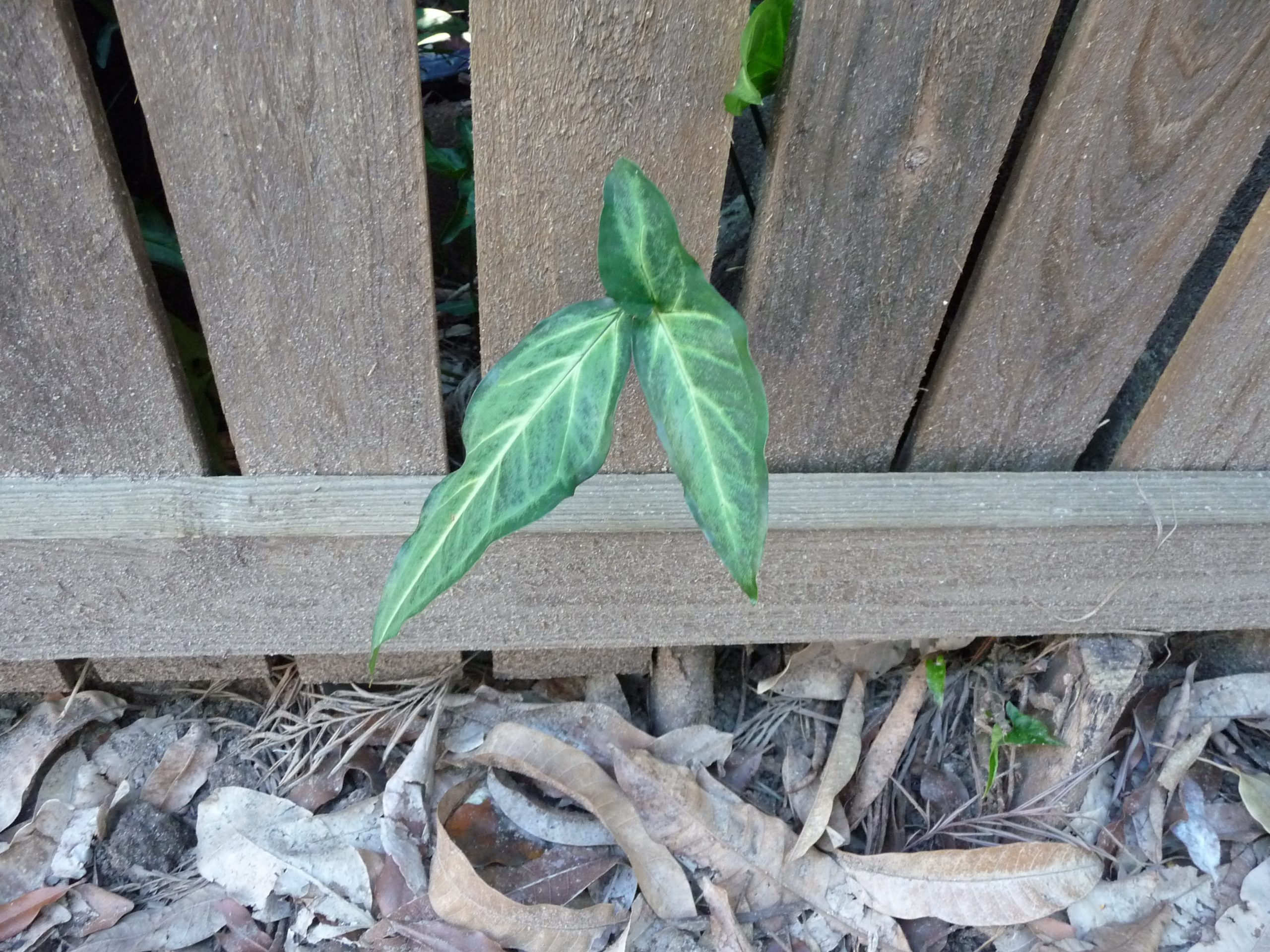 A vigorous fleshy creeper with watery-milky sap; climbing by adventitious roots or spreading over the ground.
Weed Category:
Other invasive plants


Invasive plants that are not prohibited or restricted invasive plants, but are known to spread readily and cause negative impacts, within the region.

Weed:
Yes
Form or habit:
Vine (Climbing, Twining or groundcover)
Family:
Araceae
Leaf:
Simple Alternate
Simple, alternate with channelled, stem-sheathing stalks, 150-600mm; blades on young plants 3-lobed arrow-shaped with white central area; becoming dark green on mature plants, more-or-less orbicular in outline to about 350mm across and deeply divided with up to 11 unequal leaflets.
Flower conspicuous:
Inconspicuous
Flower colour:

White, Cream, Green

Flower description:
Numerous minute green, white or cream on a long swollen fleshy spike sheathed by a creamy white, cream or yellow spathe, 90-110mm long, borne in axillary groups.
Fruit conspicuous:
Conspicuous
Fruit colour:

Orange, Red

Fruit:
Fleshy
Fruit description:
Red to reddish-orange fleshy tightly clustered berries on a central spike, 30-70 x 15-35mm; seeds numerous, black or brown, 5-11mm long, enclosed in a white, cream or greyish pulp.
Habitat:
Distribution
Food source for:
Toxicity:
No toxicity known
Origin:
Panama and Mexico
Notes:
Spread by: garden waste, cuttings. Invades/threats: rainforests, Melaleuca forests, and creek lines; will take root wherever roots touch the ground or bark. Capable of completely enveloping tree trunks and overtopping trees; forms large colonies. Notes: garden escapee; still commonly planted in gardens or as potted plants. Serious weed in a number of locations within this region. Very difficult to control once established. Sap causes permanent blood-like stains on clothing. Environmental weed.
Information sources:
Mackay Regional Pest Management Group (2018) Weeds of the Mackay Whitsunday Region Second Edition.