Golden shower, golden rain tree
Cassia fistula, Fam. Caesalpiniaceae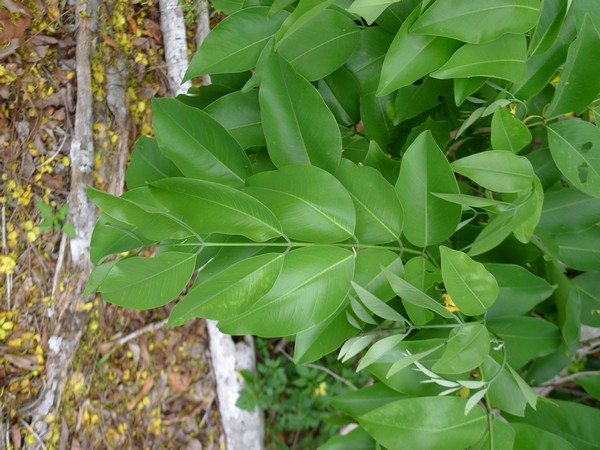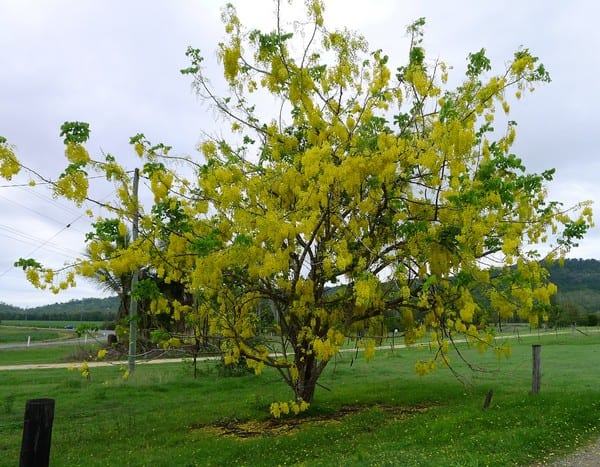 Semi-deciduous tree to 8m or more.
Weed Category:
Other invasive plants


Invasive plants that are not prohibited or restricted invasive plants, but are known to spread readily and cause negative impacts, within the region.

Weed:
Yes
Form or habit:
Small tree, Med tree
Family:
Caesalpiniaceae
Leaf:
Compound Unknown
Large pinnate leaves 450mm long, 2-7 pairs of oblong to ovate leaflets, 50-90 x 40-90mm, increasing in size towards apex.
Flower conspicuous:
Conspicuous
Flower colour:

Yellow, Gold

Flower description:
Golden, sweetly perfumed, orchid-like, borne in large pendulous sprays of 20-75 flowers.
Fruit conspicuous:
Conspicuous
Fruit colour:

Brown

Fruit:
Dry
Fruit description:
Cylindrical indehiscent dark brown woody pods often exceeding 300mm in length. Some old pods retained on tree for most of the year. Seeds, around 8mm diameter, arranged horizontally and embedded in blackish pulp that gives off a strong smell of cascara. Produces large quantities of viable seed.
Habitat:
Distribution
Food source for:
Toxicity:
No toxicity known
Origin:
South-east Asia
Notes:
Spread by: garden waste, forest mulch; pods probably also moved by flood waters. Invades: widespread in tropics, particularly close to habitation. Notes: introduced as a garden ornamental. Has long history of medicinal use, the pith from the pods yields a purgative medicine. Environmental weed.
Information sources:
Mackay Regional Pest Management Group (2018) Weeds of the Mackay Whitsunday Region Second Edition.