Glory lily
Gloriosa superba, Fam. Colchicacea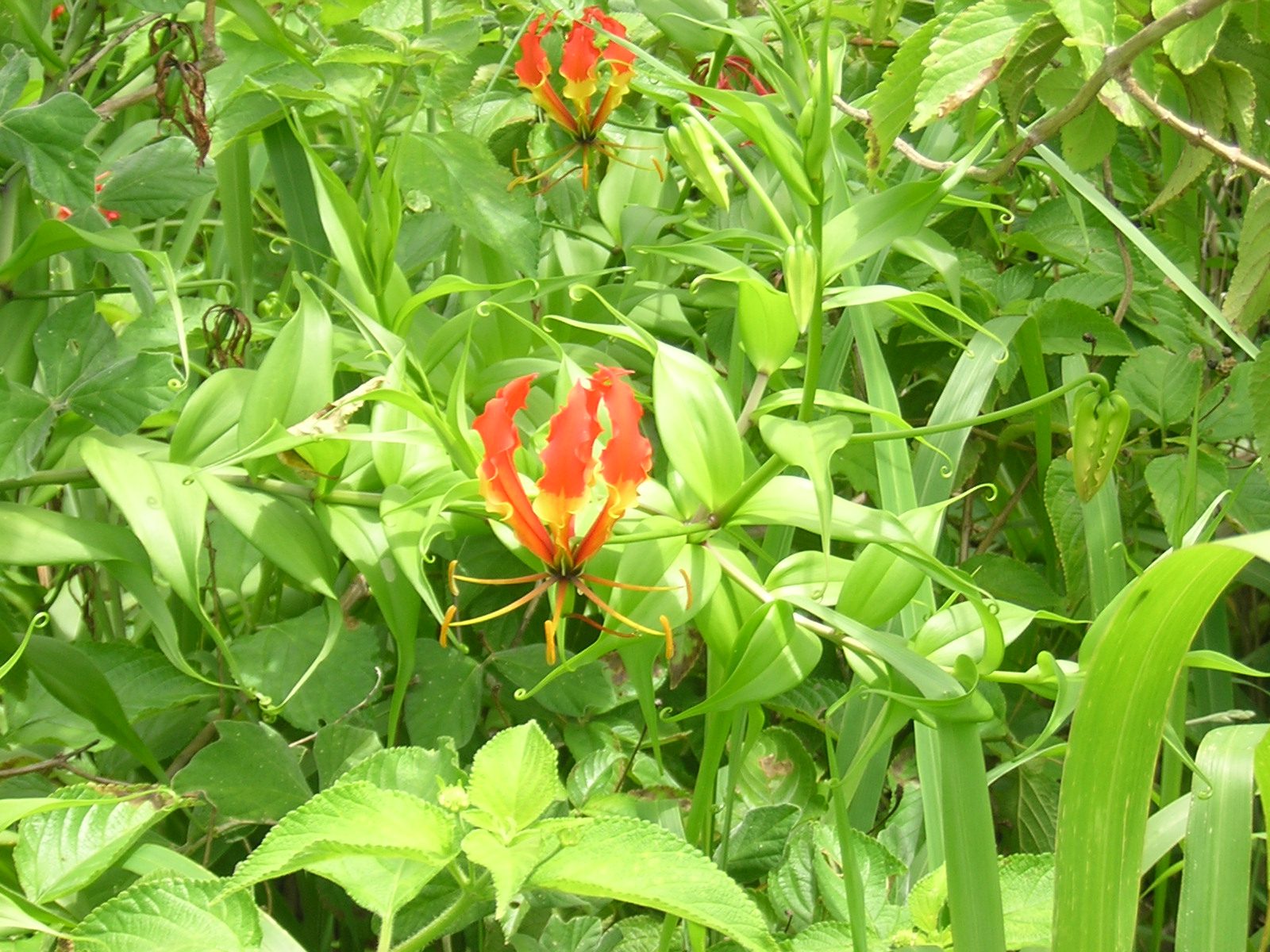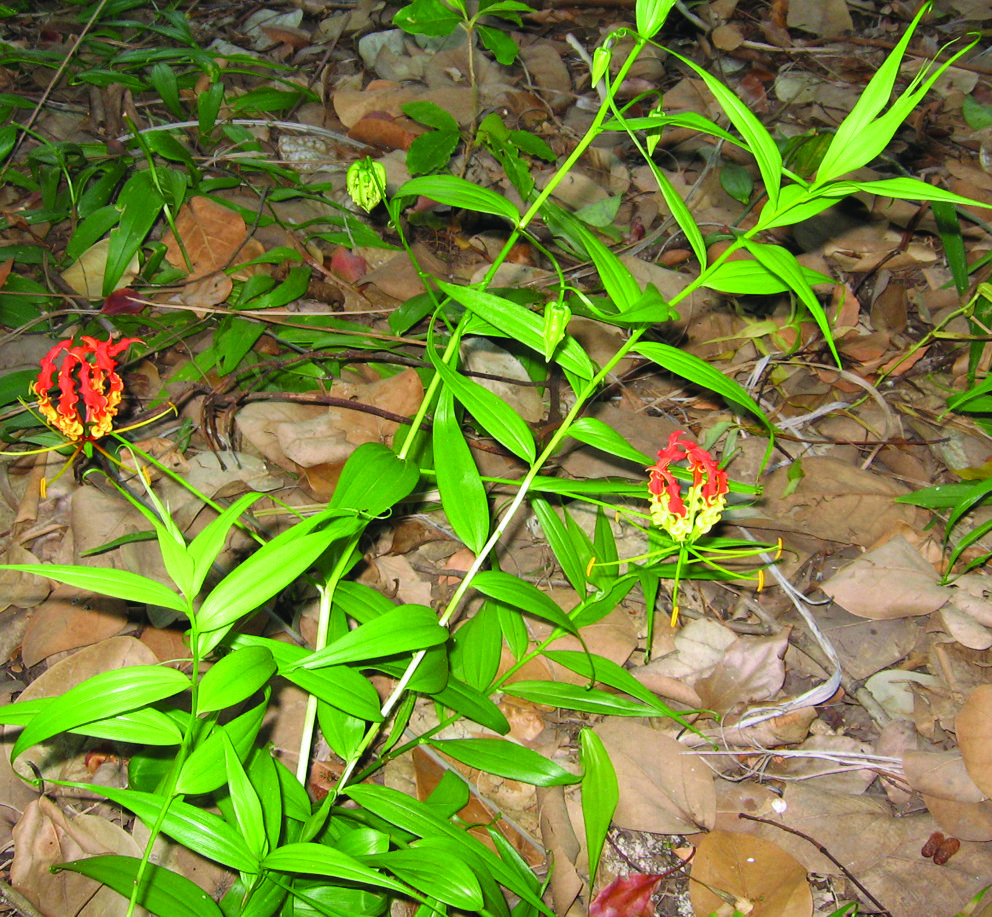 Slender tendril climber with annual wiry stems to about 3m long and perennial tuberous rootstock.
Weed Category:
Other invasive plants


Invasive plants that are not prohibited or restricted invasive plants, but are known to spread readily and cause negative impacts, within the region.

Weed:
Yes
Form or habit:
Vine (Climbing, Twining or groundcover)
Family:
Colchicacea
Leaf:
Simple Alternate
Alternate ovate, 60-200 x 20-40mm with stem-clasping base, tapering into a distinctive tendril - the modified leaf tip; glossy.
Flower conspicuous:
Conspicuous
Flower colour:

Yellow, Red, Orange

Flower description:
Showy, 45-75mm in diameter, with 6 orange to red, yellow based, strongly recurved 'petals' with wavy margins; borne singly on stiff axillary stems to about 150mm long.
Fruit conspicuous:
Conspicuous
Fruit colour:

Green

Fruit:
Fleshy
Fruit description:
Large green fleshy oblong capsules, 30-100mm long, with numerous small disk-shaped orange to brown seeds, to 4mm wide.
Habitat:
Distribution
Food source for:
Toxicity:
Toxic if ingested, potential allergen, toxic or irritant to domestic pets, toxic to native animals
Origin:
Tropical/ subtropical Asia and Africa
Notes:
Spread by: seeds and tuberous roots spread in garden waste and water. Seeds possibly also wind-borne. Invades/threats: creek banks, coastal dunes, outcompetes native vegetation. Notes: garden escapee. All parts toxic, particularly the root stock. Environmental weed.
Information sources:
Mackay Regional Pest Management Group (2018) Weeds of the Mackay Whitsunday Region Second Edition.