Florida beggar- weed
Desmodium tortuosum, Fam. Fabaceae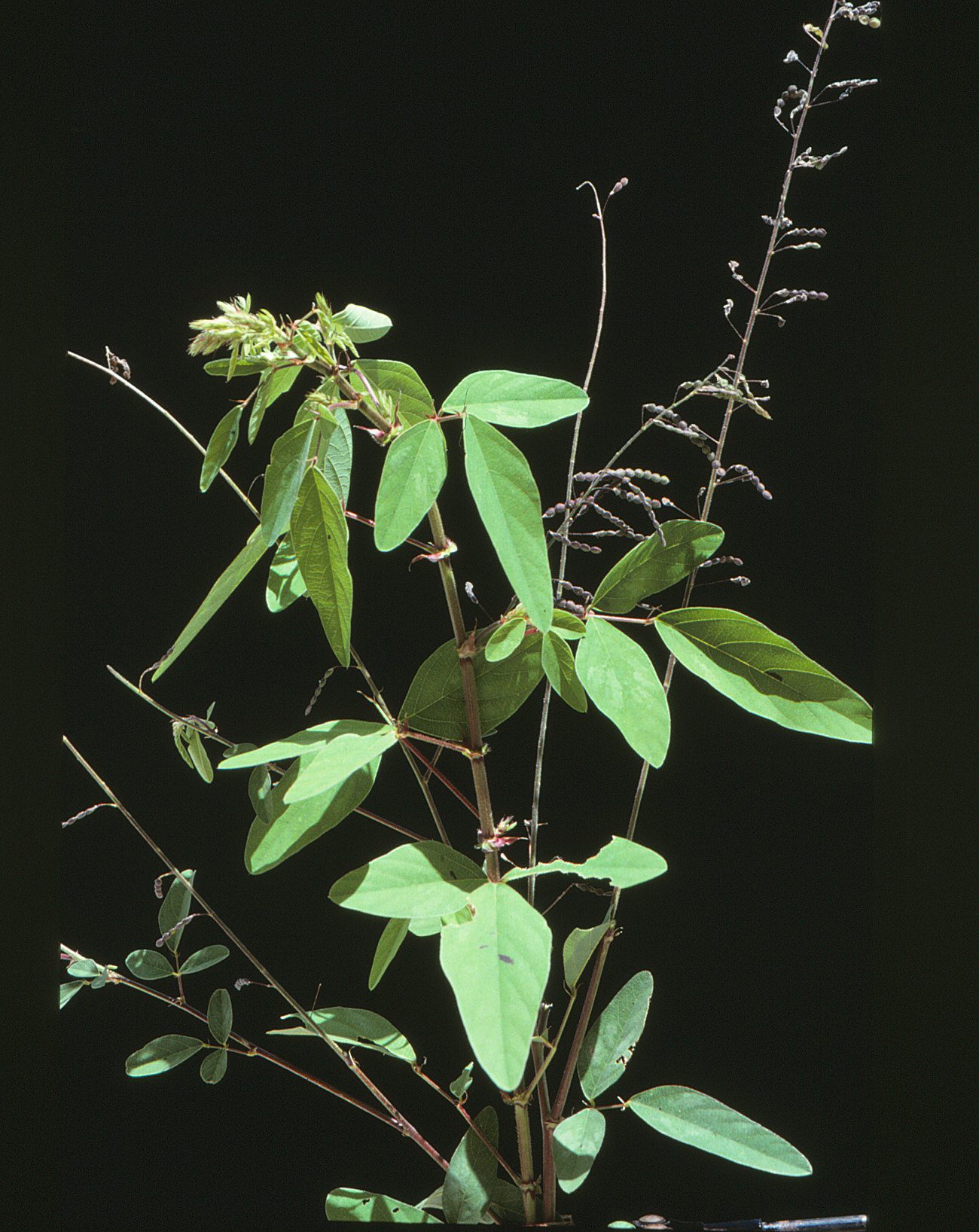 Erect, annual or perennial herb to 1m or more with sticky stems
Weed Category:
Other invasive plants


Invasive plants that are not prohibited or restricted invasive plants, but are known to spread readily and cause negative impacts, within the region.

Weed:
Yes
Form or habit:
Herb
Family:
Fabaceae
Leaf:
Compound Alternate
Leaflets, up to 110 x 45mm; stipules 6-13 x 4mm, unequal sided at base.
Flower conspicuous:
Inconspicuous
Flower colour:

Pink

Flower description:
Usually pink, about 4mm long.
Fruit conspicuous:
Conspicuous
Fruit colour:

Brown

Fruit:
Dry
Fruit description:
Dark brown, flattened, 10-30 x 34mm with 3-7 segments. Seeds oval to kidney-shaped, yellow green, about 1.5mm wide.
Habitat:
Distribution
Food source for:
Toxicity:
No toxicity known
Origin:
Tropical America but widely naturalised in Africa, Asia and Australia.
Notes:
Invades/threats: disturbed areas including roadsides and unmanaged land.
Information sources:
Mackay Regional Pest Management Group (2018) Weeds of the Mackay Whitsunday Region Second Edition.