Coffee, Arabian coffee
Coffea arabica, Fam. Rubiaceae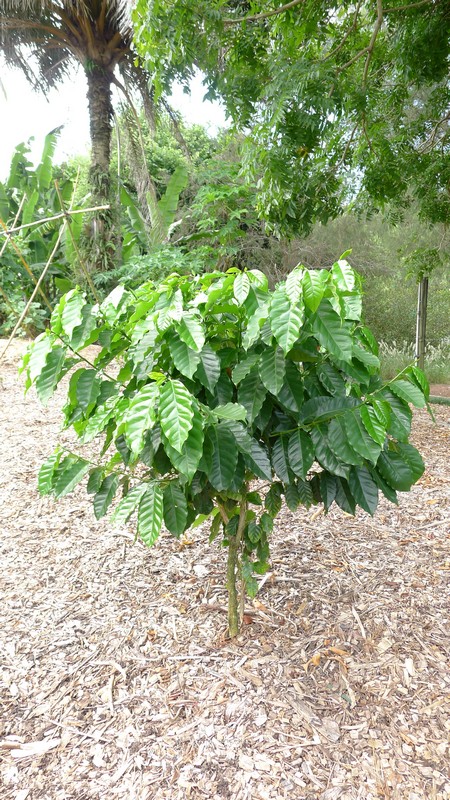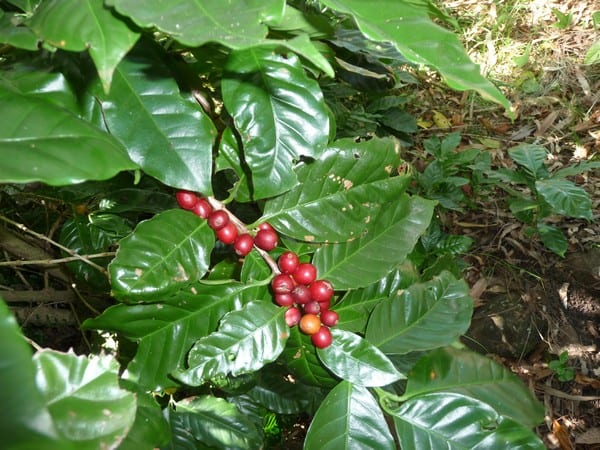 Shrub or tree to 6m.
Weed Category:
Other invasive plants


Invasive plants that are not prohibited or restricted invasive plants, but are known to spread readily and cause negative impacts, within the region.

Weed:
Yes
Form or habit:
Shrub, Small tree
Family:
Rubiaceae
Leaf:
Simple Opposite
Opposite or rarely in whorls of 3, simple, elliptic to obovate, 70-200 x 30-90mm, margins wavy, dark shiny green above, paler beneath, domatia conspicuous; 2-4mm long stipules borne on stem between leaf-stalks.
Flower conspicuous:
Conspicuous
Flower colour:

White, Cream

Flower description:
White or cream, perfumed, 5-petalled, 18-25mm in diameter, borne in axillary clusters.
Fruit conspicuous:
Conspicuous
Fruit colour:

Red

Fruit:
Fleshy
Fruit description:
Bright red ellipsoid drupes, 12-16 x 10-25mm, with 1-2 green or cream 'seeds', 10-14mm long.
Habitat:
Distribution
Food source for:
Toxicity:
No toxicity known
Origin:
Tropical Africa
Notes:
Spread by: birds and possibly by water. Invades: rainforest. Notes: garden ornamental, and commercial crop in some areas; 'seeds' roasted and ground for coffee. Naturalised in rainforests in both North and Southeast Queensland and known to be naturalised in rainforest on lower north-eastern slopes of Mt Jukes where all size classes are common. Not officially recorded and full extent of population not known. Origin apparently from a very early unsuccessful commercial trial in the Mt Jukes valley. Environmental weed.
Information sources:
Mackay Regional Pest Management Group (2018) Weeds of the Mackay Whitsunday Region Second Edition.