Brown Kurrajong
Commersonia bartramia, Fam. Sterculiaceae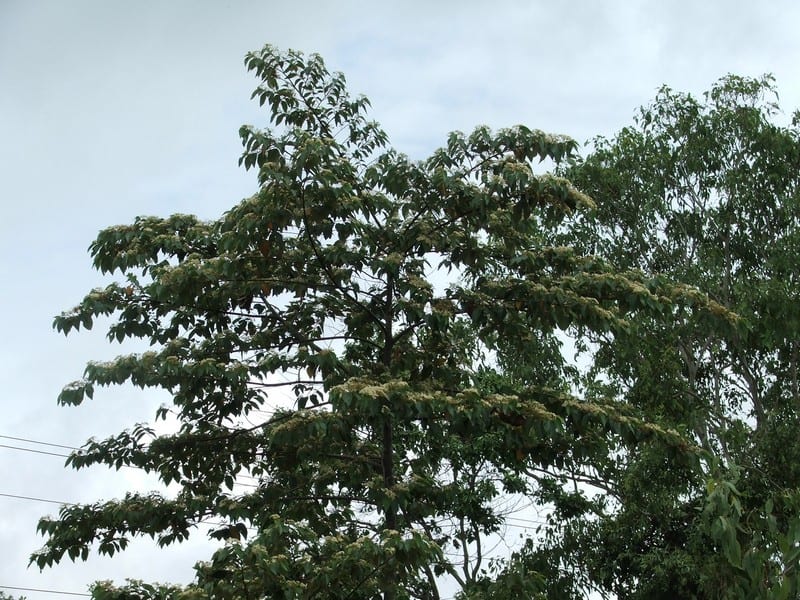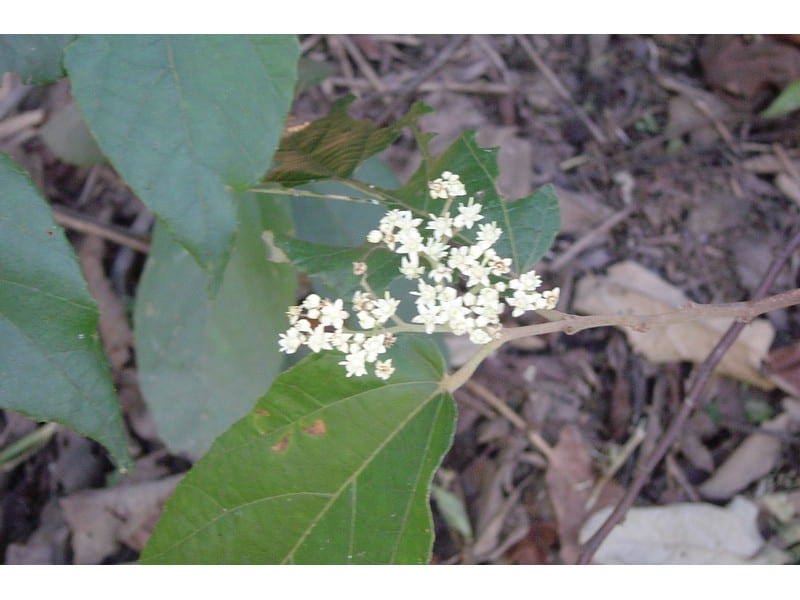 Small tree 20-25m high, spreading habit, foliage in horizontal layers and young branches covered in fine white hairs.
Form or habit:
Shrub or small tree
Latex:
Sterculiaceae
Leaf:
Simple Alternate
Leaves with toothed margins, egg to heart shaped, 3-15cm long, dull green leaves with a whitish grey underside.
Flower conspicuous:
Conspicuous
Flower colour:
White-cream
Flower description:
Cymes approximately 10cm wide, from spring to autum.
Fruit conspicuous:
Conspicuous
Fruit colour:
Brown or grey-black
Fruit:
Dry
Fruit description:
Globular, 1.5-2.5cm diameter, covered in soft bristles, 5 segmented capsule, each capsule containing 1-2 shiny black seeds, from summer to winter.
Habitat:
Gallery (Riverine or riparian) forest,Rainforest
Distribution
North Queensland to north-eastern New South Wales
Food source for:
The fruit of the brown kurrajong is consumed by the Eungella Honeyeater and the tree also provides for the larva of the banded dusk-flat, coral jewel and peacock jewel butterflies.
Toxicity:
No toxicity known
Origin:
Australia
Weed:
No
Weed status:
Notes:
Important rainforest regeneration specimen due to rapid growth and being able to survive in exposed sites.
Information sources:
Melzer R. & Plumb J. (2007) Plants of Capricornia.,Society for Growing Australian Plant Townsville Branch Inc. (1994) Across the Top Gardening with Australian Plants in the tropics.