ASTHMA PLANT (WEED)
Chamaesyce hirta prev. Euphorbia hirta, Fam. Euphorbiaceae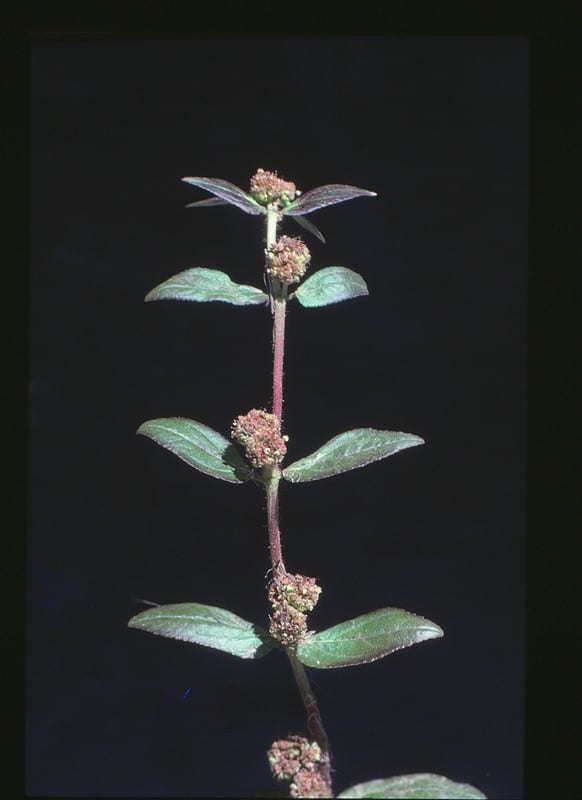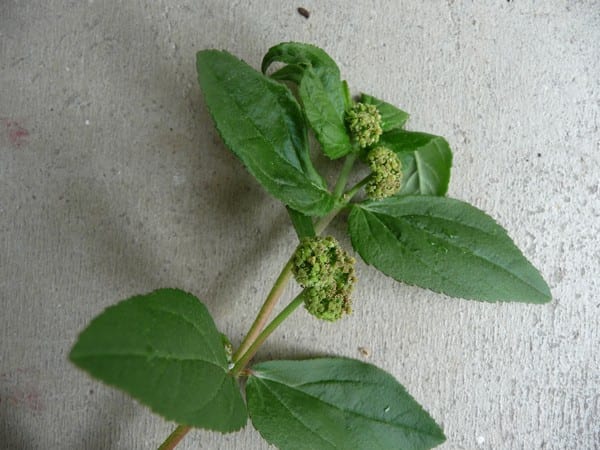 Annual sprawling to more-or-less erect, branching herb, stems 2-40cm with milky sap, closely pressed short curled hairs and long spreading yellowish hairs.
Form or habit:
Herb
Latex:
Euphorbiaceae
Leaf:
Simple Opposite
Opposite simple ovate, 49 x 24mm, hairy, often brownish-green, margins serrated.
Flower conspicuous:
Inconspicuous
Flower colour:
Green
Flower description:
Tiny greenish, borne in tight clusters between the upper pairs of leaves.
Fruit conspicuous:
Inconspicuous
Fruit colour:
Fruit:
Dry
Fruit description:
Hairy capsules, 1.5 x 1.5mm, separating into three 2-valved segments. Seeds oval with square base 0.8mm long, with or without regular crosswise wrinkles.
Habitat:
Distribution
Food source for:
Toxicity:
No toxicity known
Origin:
Central America
Weed:
Yes
Weed status:
Environmental/garden escapee
Notes:
Spread by: Seeds in contaminated soil, garden waste. Invades: Colonises any bare areas in full sun - headlands, creek banks, roadsides and gardens. Environmental weed.
Information sources:
Mackay Regional Pest Management Group (2011) Weeds of the Mackay Whitsunday Region.