ARDISIA, SHOE-BUTTON ARDISIA (WEED)
Ardisia elliptica prev. A. solanaceae, Fam. Myrsinaceae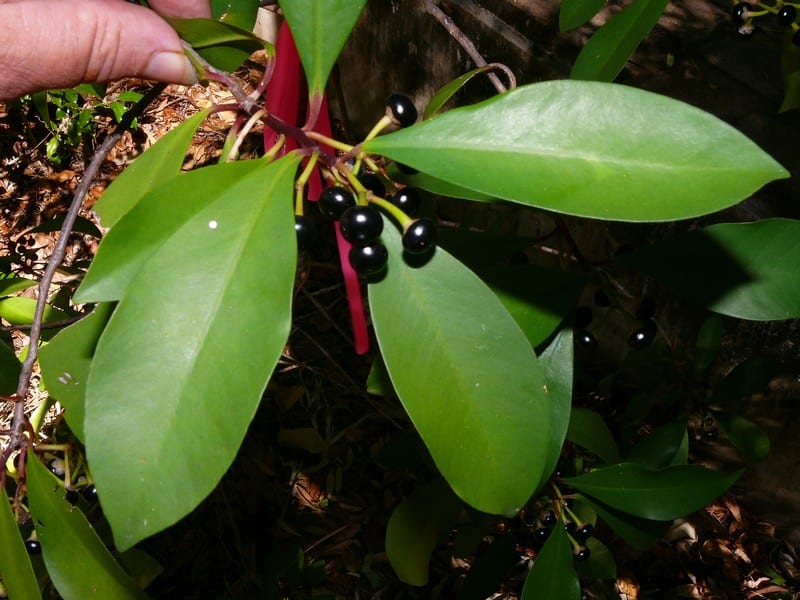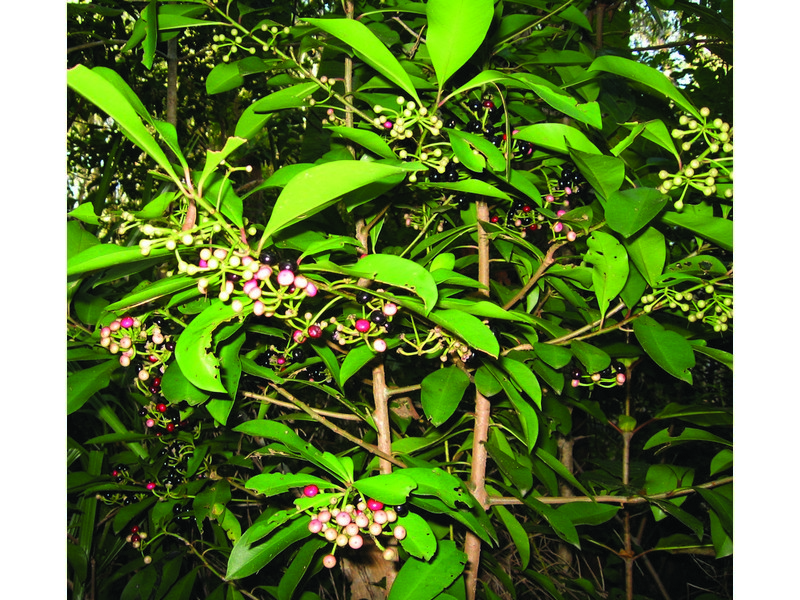 Upright shrub to about 4m high.
Form or habit:
Shrub or small tree
Latex:
Myrsinaceae
Leaf:
Simple Alternate
Obovate or ovate, 90-120 x 30-40mm, tapering into reddish stalk about 15mm long. New growth red, aging to dull dark green. Translucent oil dots and streaks visible with lens.
Flower conspicuous:
Conspicuous
Flower colour:
White, pink or mauve
Flower description:
Small, star-shaped in axillary umbels or racemes.
Fruit conspicuous:
Conspicuous
Fruit colour:
Pink to purple
Fruit:
Fleshy
Fruit description:
Pea-sized, one-seeded berries, persistent over long period.
Habitat:
Distribution
Food source for:
Toxicity:
No toxicity known
Origin:
Asia
Weed:
Yes
Weed status:
Environmental/garden escapee
Notes:
Spread by: Water, birds and garden waste. Invades/threats: Creek banks and Melaleuca forest. Notes: Garden escapee. Survives in standing water.
Information sources:
Mackay Regional Pest Management Group (2011) Weeds of the Mackay Whitsunday Region.