ANZAC flower, tree daisy
Montanoa hibiscifolia, Fam. Asteraceae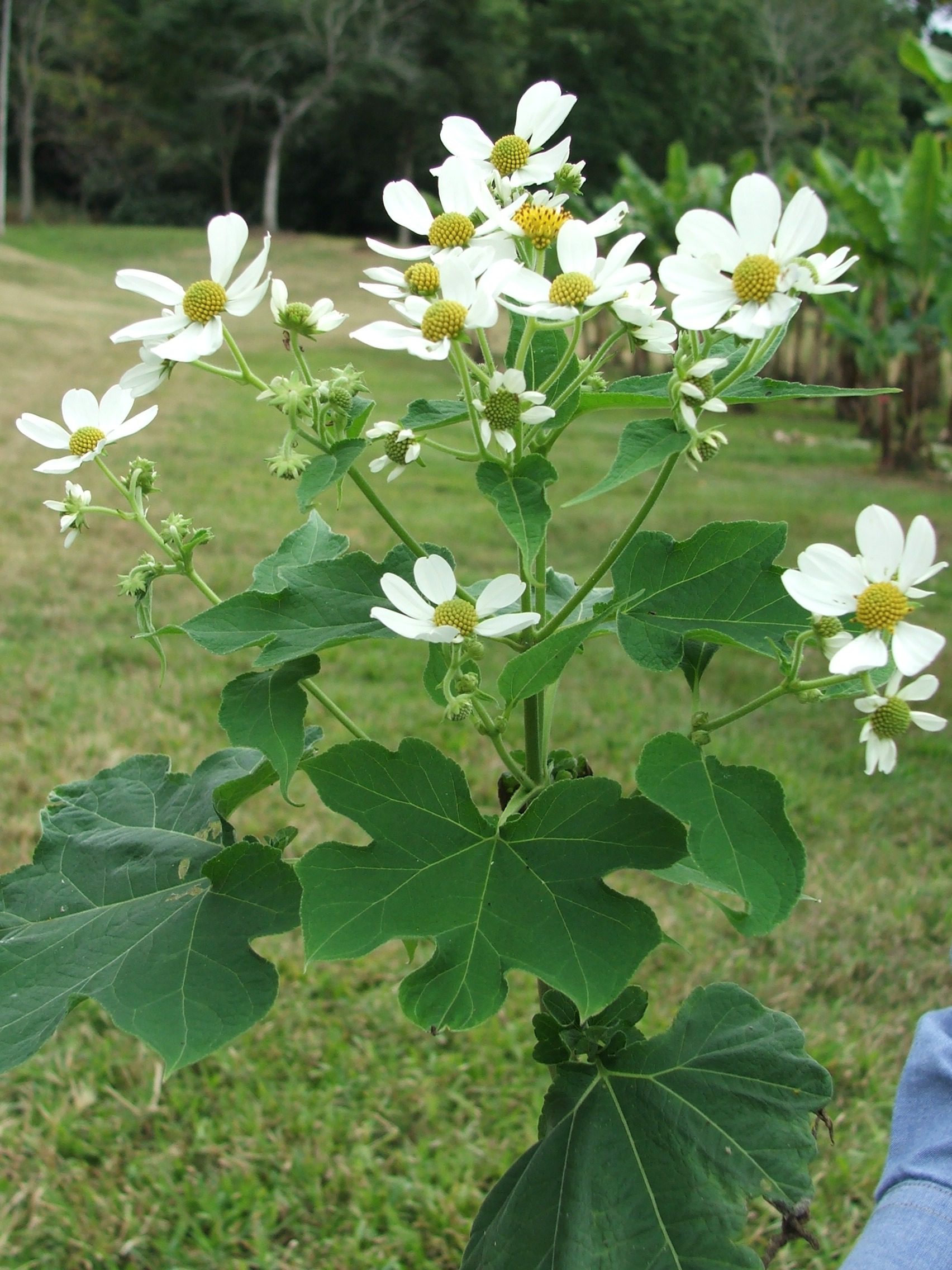 A soft wooded, many branched perennial sub-shrub to 3m or more tall.
Weed Category:
Other invasive plants


Invasive plants that are not prohibited or restricted invasive plants, but are known to spread readily and cause negative impacts, within the region.

Weed:
Yes
Form or habit:
Shrub
Family:
Asteraceae
Leaf:
Simple Opposite
Simple, opposite, deeply palmately leaves divided into 5-7 pointed lobes with toothed margins, 70-400 x 30-350mm, dark green above, greyish beneath, velvety hairy on both surfaces, stalks 30-210mm long and winged along the upper side.
Flower conspicuous:
Conspicuous
Flower colour:

White, Yellow

Flower description:
Daisies, about 50mm wide, with white 'petals' and yellow centres, borne in large showy axillary or terminal sprays; perfumed.
Fruit conspicuous:
Conspicuous
Fruit colour:

Brown

Fruit:
Dry
Fruit description:
Seed heads brownish dry papery balls, about 25mm across, bearing numerous individual one-seeded fruit about 10mm long.
Habitat:
Distribution
Food source for:
Toxicity:
No toxicity known
Origin:
Central America
Notes:
Spread by: water, animals, birds and humans. Perhaps also wind over short distances. Invades/threats: rainforest margins, creek bank communities, unmanaged land and roadsides. Notes: introduced as a garden ornamental. Not wide spread within this region though large populations are known in the Calen-St Helens Creek area. Environmental weed.
Information sources:
Mackay Regional Pest Management Group (2018) Weeds of the Mackay Whitsunday Region Second Edition.